UPDATE
Tempe PD: Pedestrian hit, killed in light rail collision
Posted:
Updated: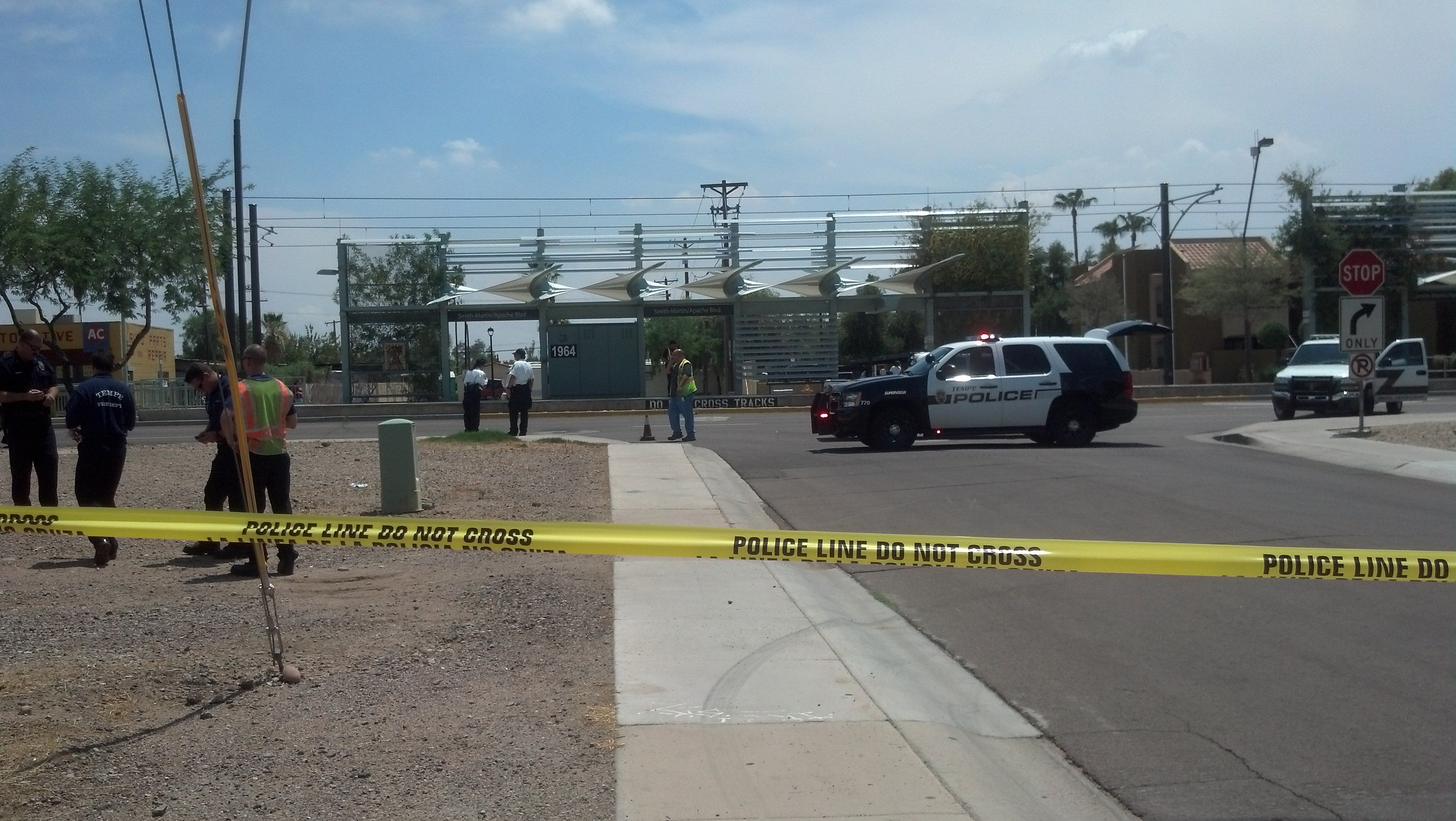 (Source: CBS 5 News)
TEMPE, AZ (CBS5) -
The Mesa and Tempe police departments are investigating the death of a person struck by a Valley Metro light rail Friday afternoon.
Tempe police said the light rail was heading westbound into Tempe about 12:30 p.m. Friday when the incident happened.
A five-mile stretch of the light rail was shut down for about six hours Friday after the body was discovered on the tracks.
It's the first fatality associated with the light rail since it opened in 2008.
Police have not said if it was a man or a woman.
Police said body parts and clothing were scattered throughout the light rail between Mesa and Tempe.
Police said they believe the person made contact with the train at the Mesa station which is at Sycamore and Main. The train did not stop until reaching Priest and Washington, a little more than five miles apart.
Tempe police received calls from people who noticed the body parts scattered.
Police said they don't know yet exactly what led to the death.
"I simply can't tell you what initiated the contact between the train and the pedestrian, we just simply don't know. Either by looking at the evidence here, there are cameras at the Sycamore station and otherwise it will take some time and hopefully through all of that and measurements, we will ultimately be able to determine what indeed happened," Mesa police spokesman Steve Berry said.
The investigation is being led by Mesa police, although Tempe police is working jointly with them.
There was a bridge bus running along Apache, that was taking passengers to and from where they needed to go while light rail services in the area were down.
Stay with cbs5az.com for updates on this developing story.
Copyright 2013 CBS 5 (KPHO Broadcasting Corporation). All rights reserved.