Arizona MVD computer problems more frequent
Posted:
Updated: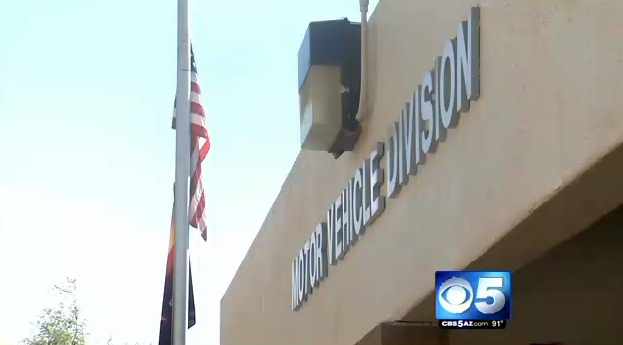 (Source: CBS 5 News)
PHOENIX (CBS5) -
For three straight days, a major technical issue has slowed things down at a number of Motor Vehicle Division offices statewide.
Customers arriving at their local offices, expecting to get a driver's license or car registration have been, instead, turned away, and given a sheet of paper reading "systems down," which allows them priority access when they return.
CBS 5 has found a variety of computer problems that have plagued the agency, and slowed customers from obtaining their required state documents.
"Yes, unfortunately like a private business, we have experienced problems in the past," says ADOT spokesman Harold Sanders. The MVD is administered by ADOT.
Plenty of Arizona residents have shared their frustrations through Twitter.
"That was a waste of my morning," writes @KeithFlynn.
"At least two hours to never be lived again," writes @MickeyMilem.

Sanders says the latest technical issue involved employees not being able to login to their computers to help customers.
"We don't have the system slow down every day. There are problems we encounter, again, just like any other industry that works through an Internet connection," said Sanders.
Sanders says when a problem pops up, ADOT's information technology team springs into action, to try and fix it. However, if the problem is within the Internet or a connection, that has to be fixed by the company, that owns the communication lines.
"Our terminals are hooked through different servers, and different lines that carry the transmission to the mainframe," said Sanders.

Not every statewide office was affected by Thursday's issue. At seven east valley locations, MVD served nearly 5,000 people.
Their average wait time was between fourteen and thirty-nine minutes.
Copyright 2013 CBS 5 (KPHO Broadcasting Corporation). All rights reserved.