Sundogs are taking Cottonwood by storm
Posted:
Updated: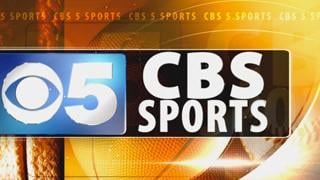 © cbs 5
PHOENIX (CBS5) -
The Arizona Sundogs are at it again and this time they're taking Cottonwood by storm, as they prepare to launch their second ticket campaign. They're goal is to raise $50,000 which they will donate to the families affected by the Yarnell Hill Fire.
Sundogs' mascot, Burnie will be held in a lift high above Cottonwood, until the Sundogs reach their goal and raise $50,000. The Sundogs' first campaign, found Front Office Executives suspended in the air for 96 hours, in their quest to sign up 300 new season tickets. Though it was a long and grueling process their commitment to the campaign paid off and they not only met, but exceeded their goal and they're looking to do it again.
The Sundogs with the support of their partners throughout Yavapai County will make a monetary donation for every season ticket sold during the campaign. The Sundogs are asking for your help in reaching this goal by purchasing season tickets. Sundogs Director of Ticket Sales, Terry Gregg explains, "We are encouraging everyone who has not already done so, to reserve their seats today. Whether for personal use or for your business, we understand that one person may not be able to attend every game themselves, but the simple gesture of sharing tickets with friends, family, neighbors or customers goes a long way and can help build your business."
They will have staff on site at the Cottonwood Chamber of Commerce located at 1010 S Main Street, Cottonwood, to assist with any questions and reserve your seats. Don't wait another second, contact an account executive today to reserve your 2013-14 Arizona Sundogs season tickets
This is the first step the Sundogs are taking to help raise money for the families and yesterday announced their opening night game, which is set for October 25th, is dedicated to our 19 fallen heroes.
The Arizona Sundogs are the Central Hockey League affiliate of the NHL's Phoenix Coyotes. Season tickets, mini-plan, and single-game ticket information is now available by calling (928) 759-6600 or visiting arizonasundogs.com.
Copyright 2013 CBS 5 (Meredith Corporation). All rights reserved.