UPDATE
Worlds of Fun employee walking home victim of deadly hit-and-run
Posted:
Updated:
By Betsy Webster, News Reporter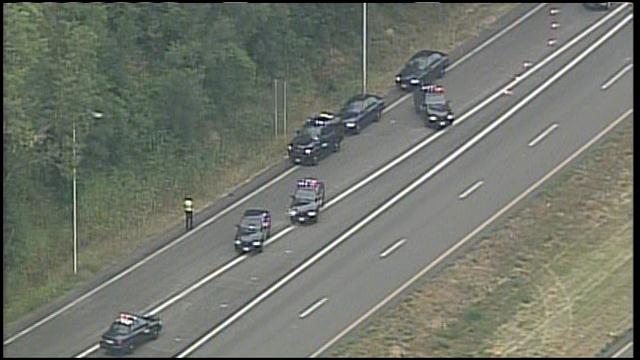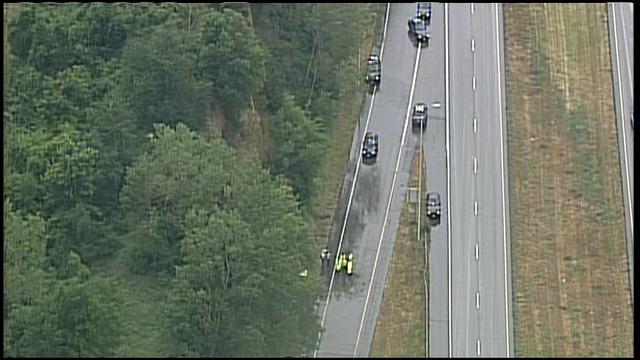 KANSAS CITY, MO (KCTV) -
Police are looking for the driver of a white pickup truck after a man walking home from work was hit and killed. The man's body was found days later along Highway 210 in the Northland.
Officials said police were called to the area after someone said they saw a body in the median/shoulder at westbound 210 to Searcy Creek Parkway. Friday the man was identified as 31-year-old James Barker.
Barker was reported missing Wednesday at 7:20 p.m. after his family got worried when he didn't make it home. He left work at Worlds of Fun about 6 p.m. Tuesday and took off on foot. He was walking home when he was struck by a vehicle and the vehicle kept on driving.
A man driving a semitruck and his friend discovered Barker's body about 3:30 p.m. Thursday. They were exiting off Highway 210 when the semi's load shifted and, when they pulled over to adjust the load, they noticed a foul smell, spotted the body in a ditch and called police.
Police said it appears as though Barker had been struck in a hit-and-run and had been lying at the side of the road for a couple of days. Officials on scene saw tire tracks leading up to the body and found a downed light pole nearby.
Police are looking for a white pickup truck that they've been told was pulling a trailer and was being driven by a white male.
"We're trying to piece that together. In the investigation so far it appears that on Tuesday evening this truck reportedly ran off the road, striking the pedestrian," said Capt. Tye Grant. "We'd received a call on it that night, but we were unable to locate anything when we got to the scene that evening - no truck was there, no calling party was there, we could not contact the calling party."
Police said the witness who called in the crash did not give their name and officers who searched the area did not find the body that was hidden in the tall grass
"Obviously it's a big area ...Two lanes of traffic, four exit ramps and we got there we had nothing more to go on…We looked around and could not find anything," Grant said.
Police said the truck should have front-end damage on it and are asking to speak to anyone driving by the Searcy Creek Parkway exit Tuesday night after 7 p.m. who might have information that can help them track down the hit-and-run driver. Those with information are asked to call the TIPS Hotline at 816-474-TIPS.
Copyright 2013 KCTV (Meredith Corp.) All rights reserved.