Sean McLaughlin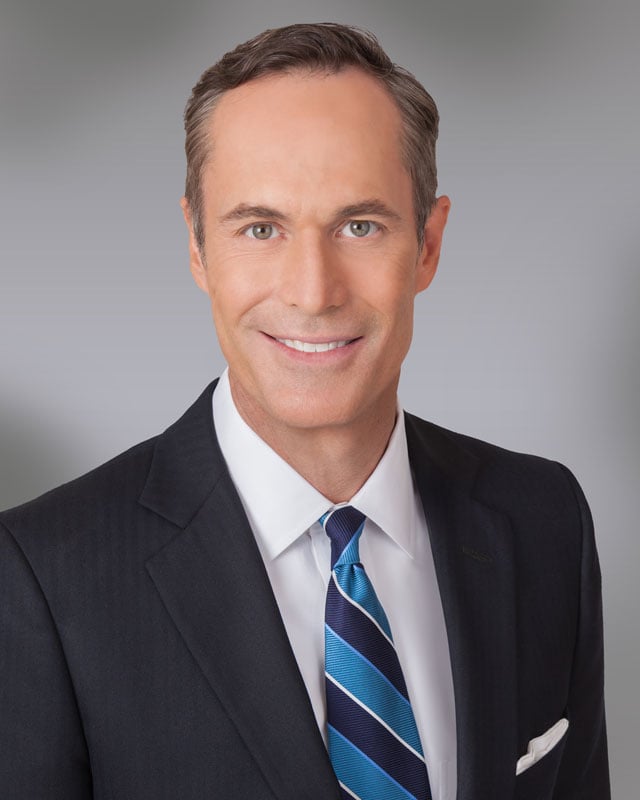 A nine-time Emmy award winner, veteran Valley journalist Sean McLaughlin serves as the main weeknight news anchor for CBS 5 News.
McLaughlin joined the CBS 5 News team in 2006. Prior to his return to the Valley, he served as MSNBC's weekday main meteorologist and Sunday weather anchor on NBC's "Weekend Today" with Lester Holt and Campbell Brown. He frequently Joined Matt, Katie and Ann on the weekday TODAY show filling in for Al Roker.
During his network stint, McLaughlin reported for all broadcast platforms for NBC Universal and was an integral part of the network's coverage of the record-breaking hurricane seasons of 2004 and 2005, including broadcasting live for nearly 16 hours straight as Hurricane Katrina approached the Gulf coastline.
Other broadcast highlights include live, network coverage of the president's inauguration, multiple space shuttle launches, Winter & Summer Olympic Games, the Daytona 500 and multiple Super Bowls. After being named "Outstanding Young Alum" at Iowa State University, he now currently serves on the advisory board for the Greenlee School of Journalism at ISU.
He currently maintains his National Weather Association's Broadcast Seal of Approval and filled in on "The Early Show" for CBS in New York for over six years.
McLaughlin is married with four young children and enjoys exploring Arizona with his family.