CBS 5 Advocate
Special state tax filing rules for military personnel
Posted:
Updated: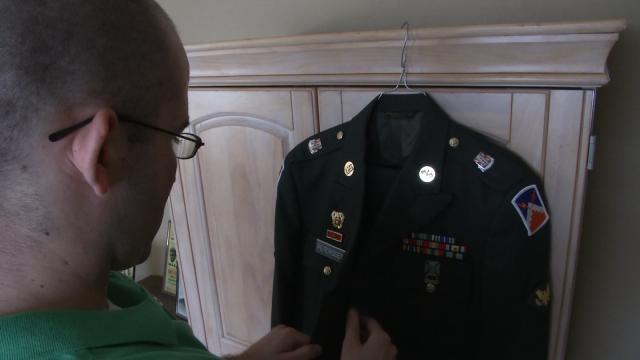 MESA, AZ (CBS5) -
A Mesa man says Arizona is harassing him to file a tax return from years ago, when he was in the military. He feels he was exempt from filing, and wants the state to back off.
People who are serving active-duty in the Military usually have a lot on their plates, and many times they spend large chunks of the year outside the U.S. That's why, if the rules apply, military personnel don't have to file a state tax return.
"It's very contradicting," Donald Peterssen said.
Peterssen was of active duty in the military from 2004-2010. He served in Iraq and other countries abroad. He filed an Arizona Personal Income Tax Return in most of those years, then, at the end of 2009, he started researching the Arizona Department of Revenue's website.
"It said if your only income is from active duty, which I was, and if there was no tax taken out, you don't have to file a state return," Peterssen said.
Peterssen felt he was exempt, and didn't file in 2009. Three years later, he received a letter saying he had failed to file in '09 and was being audited. Peterssen called the state for an explanation.
"I was active duty at the time, nothing was taken out, that was my only income, did I still have to file? Very quickly she said yes, and I said are you sure? She goes well," Peterssen said.
He has his W-2 statement to show he was active duty, but Peterssen says the state hasn't asked for it. Months have gone by and he can't get any further guidance.
"I haven't gotten a response yet, a phone call or a letter in reply stating, can you please come in, maybe we can go over this, where'd you get your information from," Peterssen said.
He wants an answer, not only for his own peace of mind, but to make sure other members of the military know their obligations.
"Either show me that I'm wrong, which I'll gladly accept, or say 'yes', you were right, you didn't have to file," Peterssen said.
CBS 5 News contacted the Arizona Department of Revenue. Apparently, since Peterssen had filed for years and then stopped, that raised a red flag with state tax officials. It was determined that Peterssen was, in fact, exempt and doesn't need to file a return.
The rules are clear cut: If you're active duty military, that's your only income, and no Arizona taxes are withheld, you don't have to file an Arizona income tax return.
If you do have any other income, like interest or dividends, members of the military must file a return, but they can subtract out and deduct their military pay from their total income.
Copyright 2013 CBS 5 (KPHO Broadcasting Corporation). All rights reserved.