Actor Dennis Farina dies in Scottsdale from blood clot
Posted:
Updated: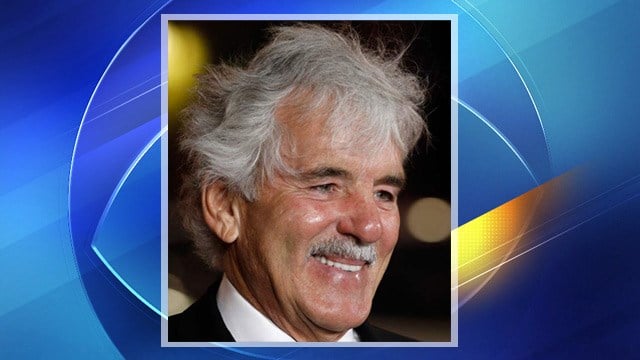 Actor Dennis Farina died in a Scottsdale hospital after suffering a blood clot in his lung, his publicist says. (Source: Associated Press)
Dennis Farina, a former Chicago cop who played a cop on the hit television show Law & Order, has died.
Farina died Monday morning in a Scottsdale hospital after suffering a blood clot in his lung, said Farina's representative, Lori De Waal. He was 69.
Farina was Feb. 29, 1944, in Chicago, and was a city police officer before becoming an actor in his late 30s.
Dennis Farina, the Chicago born police officer turned character actor, died Monday in a Scottsdale, AZ hospital. He was 69.
His publicist told Time the actor died from a blood clot in his lung.
The mustachioed actor was known for playing criminals or police officers - like his character Detective Joe Fontana on the original Law & Order series for two years.
Farina replaced Jerry Orbach on the show whose character retired. However, Orbach died shortly after leaving the show of prostate cancer.
Farina worked in the burglary division in the Chicago Police Department from 1967 to 1985. The Italian-American worked as a police consultant for Michael Mann which landed him a tiny role in the 1981 film Thief. At 37, Farina changed careers and became an actor.
Long-time friend and fellow Chicago native Joe Mantegna tweeted: "Words cannot express how I feel about the passing of my dear friend Dennis Farina. He was like a brother to me. I'm in shock."
Mantegna and Farina met in the Chicago theater scene. Farina acted in Bleacher Bums 1988 which was written by and acted in Mantegna, along with Dennis Franz.
Some of Farina's notable roles include detective Mike Torello on the 1980s television show Crime Story, mob boss Jimmy Serrano in the movie Midnight Run and Ray Barboni, a rival to John Travolta's character Chili Palmer in Get Shorty, which won him an American Comedy Award.
He also tested his comedic chops in the HBO movie Empire Falls, the indie movie Bottle Shock and What Happens Stays in Vegas along with Ashton Kutcher and Cameron Diaz. He recently was in a few episodes of the sitcom New Girl.

Before Scott Glenn played the character Jack Crawford in Silence of the Lambs, Farina was the first to play the role in the 1986 movie Manhunter, directed by his old friend Michael Mann in the first of the Hannibal Lecktor movies to be made by Hollywood.
The actor also had roles in Striking Distance, Out of Sight, Saving Private Ryan, and Snatch, to name a few.

A life-long rabid Cubs fan, Farina was born in Chicago to Iolanda and Joseph, who was a Sicilian immigrant. He leaves behind three children.
Copyright 2013 Raycom News Network. All rights reserved.