Wildcats' Lalang sets No. 1 time again, Barrett Wins
Posted:
Updated: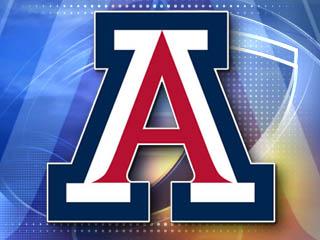 © cbs 5
PHOENIX (CBS5) -
The University of Arizona Wildcat track and field program was represented by Lawi Lalang and Brigetta Barrett at the Monaco Diamond League meet on Friday. The Louis II Stadium, where the meet was held, is located in Fontvieille, Monaco.
Senior-to-be (on the track, will be a junior in cross country) Lalang competed in the 5K and clocked a personal-best time of 13:00.95. That time is the fastest a collegiate male has ever run a 5K. It is not the collegiate record because it did not take place during the collegiate season. Lalang in Ostrava, Czech Republic set the previous fastest time on June 27 where he ran 13:07.13. Lalang earned a fifth-place finish in the race. Lalang's time is also the new school record and he also set the previous record in Ostrava. He holds school records for the indoor mile, 3K and 5K and the outdoor 1,500 meters and 5,000 meters. Volunteer assistant coach Bernard Lagat began the 5K race but did not finish.
Barrett, a former Wildcat competing for Nike, won her first Diamond League competition on Friday in the high jump with a clearance of 6-7 (2.01m). She had one of the best competitions of her life, staying clean through 6-7 and taking three attempts at 6-9 (2.06m). Those three attempts were for the new American record, Diamond League record and the world-leading mark. Barrett still has the world-leading mark after her clearance of 6-8.25 (2.04m) at the USA Championships. She now has seven Diamond League points, adding four to her total today. She sits in a tie for third place in the world with Blanka Vlasic (Croatia) who also has seven points. On Friday, Barrett was victorious over Vlasic and Anna Chicherova, the gold medalist in the London Olympic Games and the leader in Diamond League points with 11.
For continued coverage of Arizona Wildcat men's and women's track and field, follow at @ArizonaTrack on twitter or visit ArizonaWildcats.com.
Copyright 2013 CBS 5 (Meredith Corporation). All rights reserved.