Newtown comment made by local reverend raises eyebrows
Posted:
Updated: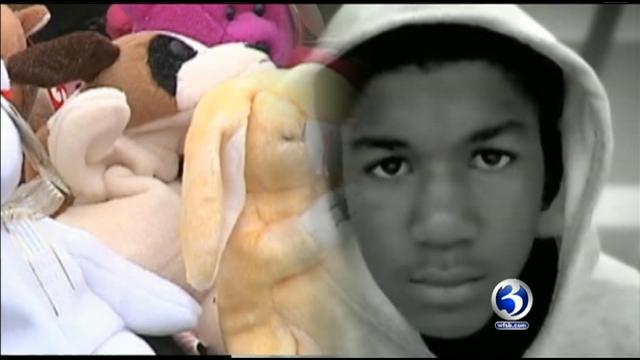 HARTFORD, CT (WFSB) -
Controversial comments made by a local reverend raised some eyebrows Thursday after a comparison with the tragedy in Newtown and the killing of Trayvon Martin was made.
"Evil came up on Newtown, and evil came up on Trayvon," Rev. Henry Brown of Mothers United Against Violence said.
Brown boldly linked the mass shooting at Sandy Hook to what happened to Trayvon in Florida.
"It's just like when those children went to school in Newtown," Brown said. "The parents expected those kids to come home. They never had any idea that danger was going to be upon those children. It's the same way with Trayvon Martin's family."
While many would agree both shooting were unexpected, Brown insists more similarities exist between the deaths of 26 innocent children and teachers and Trayvon.
He talked about the toll it takes on a community.
"They lost 20 beautiful children, six educators, but we've been losing people daily for years," he said.
For more than a decade, Brown has been a pillar in Hartford, advocating against violence. On Thursday he stepped out with more parallels, pointing to the overwhelming response coming from around the world
"The Newtown thing was a worldwide movement, but this is a national movement," Brown said. "This is about America."
Brown said the amount of attention Newtown's tragedy received helped spark changes to gun laws in the state. Brown knows Trayvon's killing is also making waves, and he's hoping the attention it receives can bring awareness to violence and race issues.
"We have to use this to say, just like everybody in America said to Newtown, 'We support you. We want to see changes made,'" Brown said.
Channel 3 Eyewitness News reached out to the Newtown Alliance to get their take on Brown's comments.
So far, WFSB hasn't heard back, but Brown said he knows firsthand some stand by him.
Channel 3 Eyewitness News reporter Matthew Campbell asked Brown if he thought the people of Newtown would object to his comments.
"No, because I talked to the people," he said. "I talked to the folks in Newtown. They understand urban violence."
On Monday, Brown said he is holding a rally for Martin at Lozada Park in Hartford.
Copyright 2013 WFSB (Meredith Corporation). All rights reserved.