Only on 3
Man appears in court on charges connected to child's death
Posted:
Updated: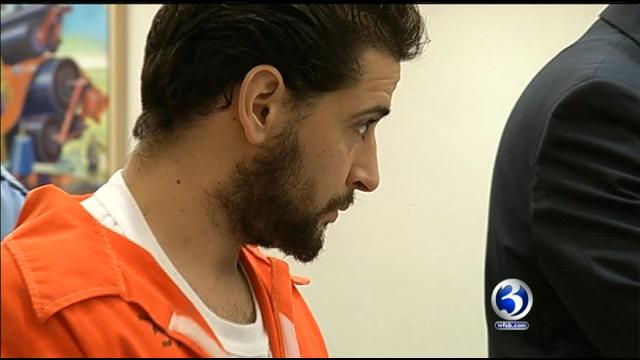 Carrol Bumgarner-Ramos
WILLIMANTIC, CT (WFSB) -
A Willimantic man charged in connection with the death of his girlfriend's 3-year-old girl went before a judge Friday.
Police said Carrol Bumgarner-Ramos, 29, was babysitting the victim in the basement apartment they shared in a house on Potter Street.
According to a police warrant, the child had bruises, burns and even bite marks on her body.
"The little girl's body had several suspicious injuries, including what appear to be multiple bite marks," said Patricia Froehlich, who is the state's attorney in the case, in court Friday.
During his court appearance, there were two motions. First, a request for a cheek swab, which had already been done.
"The state already has DNA from my client," said Ron Johnson, who is the attorney for Ramos in court Friday.
The second motion was for a dental impression, which was taken on Friday. That's because the prosecutor wanted to confirm or deny the source of bite marks found on the young girl.
The results of both tests will not be revealed until the next court appearance for Ramos on Aug. 23.
The medical examiner's report says the victim sustained serious physical injury, trauma to her scalp, internal organs and genitals.
Bumgarner-Ramos, who is being held on $1 million bond, faces a number of charges, including assault and risk of injury to a minor.
Eyewitness News has learned from investigators that Ramos could face additional charges once the toxicology report comes back and the state's attorney's office expects to make another arrest in the case.
Copyright 2013 WFSB (Meredith Corporation). All rights reserved.