Wildcats Camarena-Williams takes on new role
Posted:
Updated: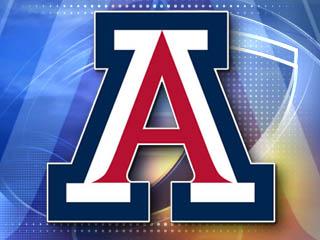 © cbs 5
PHOENIX (CBS5) -
University of Arizona Athletics has announced the addition of two-time Olympian Jill Camarena-Williams to the strength and conditioning staff. Camarena-Williams recently completed her second season as an Arizona track and field volunteer assistant coach working with the Wildcat throwers and will now move into a new role as a strength and conditioning coach.
"Jill Camarena-Williams is a tremendous addition to our staff," said Jim Krumpos, Director of Olympic Sports Strength and Conditioning. "She brings collegiate and professional competition experience with a strong working knowledge of strength and conditioning. She's someone that coaches and student-athletes can relate to and learn from. She is considered to be at the top of her craft and we're pleased to have her on board."
Camarena-Williams will work with all 20 of Arizona's varsity sports with a specific focus on track and field, cross country and cheerleading.
"I'm thrilled to take on this new role with Arizona Athletics," said Jill Camarena-Williams. "My experience at UA and in Tucson has been very rewarding. This new opportunity with strength and conditioning is one I'm looking forward to. I really enjoy working on campus and with student-athletes and this transition is a great new challenge. I'm thankful to Coach Fred Harvey, Coach Craig Carter and the Wildcat family for embracing me."
Camarena-Williams, who trains under UA assistant coach Craig Carter, is the No. 1 female shot putter in the U.S. She won seven indoor and three outdoor national championships. In 2011, she set the American indoor record with a toss of 65-2.25. She went on to also set the American outdoor record with her throw of 66-2.5.
At the 2011 World Championships, Camarena-Williams made history as the first American woman to ever medal in the shot put at the World Championships. She marked a throw of 65-8.25 on her fourth attempt and recorded her second-best performance ever, only behind her throw that tied the American record earlier in the summer.
In 2012, Camarena-Williams broke her own American indoor record with a mark of 65-3.75. She took fourth place at the IAAF World Indoor Championships, posting a mark of 63-9.5. Outdoors, Camarena-Williams posted the sixth-best mark in the world, throwing 65-0.5 at the Tucson Elite Classic.
She took home the gold medal at the U.S. Olympic Trials, punching her ticket to London for her second-straight Olympic Games. Camarena-Williams threw 59-9.5 in the preliminary round of the shot put competition. She suffered a back injury before the Olympics and was nearly unable to compete. Due to that same back injury, Camarena-Williams did not compete at all during the 2013 season.
Camarena-Williams has competed on Team USA at the 2006 World Cup, the 2007 World Championships, the 2008 Olympic Games, the 2009 World Championships, the 2010 World Indoor Championships, the 2010 Continental Cup and the 2011 World Championships in Daegu, Korea.
A 2004 graduate of Stanford, Camarena-Williams was a six-time All-American and won three Pac-10 titles. She is married to Dustin Williams, UA track and field's certified athletic trainer.
For continued coverage of Arizona Athletics, follow @AZATHLETICS on Twitter, Facebook.com/ArizonaAthletics or visit ArizonaWildcats.com
Copyright 2013 CBS 5 (Meredith Corporation). All rights reserved.