Best Summer for Wildcats' Womens Golf
Posted:
Updated: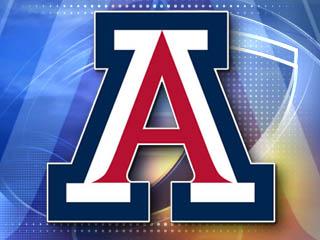 © cbs 5
It's been a busy summer for the University of Arizona women's golf team. Many of the squad members continued the 2013 season with amateur play across the country in June and July. Additionally, head coach Laura Ianello has added another player for the 2013-14 season.
Shelby Martinek will be joining the squad this fall as a junior. A transfer from Nebraska and Mesa Community College, she's a native of Tempe, Ariz. and attended Marcos de Niza High School. She was named to the NJCAA All-Tournament Team after an 18th-place finish at the 2013 NJCAA Championships.
Soon-to-be junior Kendall Prince, incoming freshman Jessica Vasilic and Martinek have all qualified for the U.S. Women's Amateur. The event will be held Aug. 5-11 at the Country Club of Charleston in Charleston, S.C.
Prince earned medalist honors at the Pacific Northwest Women's Amateur in Walla Walla, Wash. on July 16. After winning the Oregon Women's Amateur title in June, she set the women's course record at four-year-old Wine Valley Golf Club with a five-under-par 67 on Monday and then shot a 73 Tuesday to finish stroke play three shots ahead of the runner-up.
Vasilic has been selected to play for Team Europe in the PING Junior Solheim Cup. A native of Sweden and raised in California, she was a member of the 2013 European Girls Team Championship and was the 2013 French Open U-18 runner-up.
The PING Junior Solheim Cup, patterned after the Solheim Cup, features the top 12 girls from the U.S. against those from Europe. The 2013 tournament will be played at The Inverness Golf Club in Englewood, Colo., Aug. 12-14, in the days leading up to the Solheim Cup. The Solheim Cup will be played Aug. 16-18, at Colorado Golf Club in Parker, Colo.
For continued coverage of Arizona Wildcat women's golf, follow @UAWomensGolf on Twitter, Facebook.com/ArizonaWomensGolf or visit ArizonaWildcats.com.
Copyright 2013 CBS 5 (Meredith Corporation). All rights reserved.