Sun Devils hoops to face Creighton in first round of Wooden Legacy on Thanksgiving
Posted:
Updated: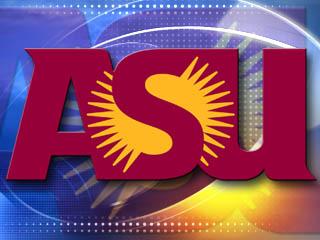 © cbs 5
PHOENIX (CBS5) -
A shootout from November of 2012 will be staged again as Arizona State will take on Creighton (28-8 in 2012-13) in the first round of the Wooden Legacy on Thanksgiving Night (Nov. 28) at 8 p.m. PT/9 p.m. MT on ESPN2. The 2013 Wooden Legacy will be held at two sites, with the opening two rounds played at Titan Gym on the campus of Cal State Fullerton on Thursday, Nov. 28 and Friday, Nov. 29. The games then move to Honda Center with four placement contests featuring the championship game between the remaining unbeaten schools on Sunday, Dec. 1.

ASU will take on the winner/loser of the San Diego State (23-11)/College of Charleston (24-11) game on Friday. The other side of the bracket will see Miami (Fla.) take on George Washington and Cal State Fullerton host Marquette.

Creighton went 28-8 last season, winning the Missouri Valley Conference regular-season and tournament titles, and will return four starters in 2013-14. McDermott (23.2 ppg.) and Carson (18.5 ppg.) are the only returners in The Wooden Legacy who averaged more than 12 points per game last season with their current school, and also are former teammates on Team USA at the 2011 FIBA U19 World Championships. The third top scorer in the Wooden Legacy this year from 2012-13 will be Sun Devil transfer Jermaine Marshall, who averaged 15.3 per game last year at Penn State.

Last season in Las Vegas, Jahii Carson became just the fourth Sun Devil freshman to score 30 -- and the first to do it away from Tempe -- but it wasn't enough as No. 14 Creighton topped the Sun Devils 87-73 on Nov. 24. Creighton jumped out to a 27-9 lead at the 11:53 mark but ASU battled back to cut it to a 45-36 halftime lead. ASU cut it to six at the 12:21 mark on a bucket and free throw by Carson, but Creighton went on an 8-0 run in the next three minutes. The Sun Devils cut it to six again with 3:24 left on a three-pointer by Jon Gilling and then again at the 2:51 mark but could get no closer. Creighton All-American Doug McDermott had 29 points, as CU outrebounded ASU 41-30 and had 10 more field goal attempts.
SUN DEVIL MEN'S HOOPS 2013-14 NON-CONFERENCE SCHEDULE
Nov. 8 vs. Maryland-Baltimore County
Nov. 12 vs. Miami (Ohio)
Nov. 15 vs. Idaho State
Nov. 19 at UNLV
Nov. 22 vs. Bradley
Nov. 25 vs. Marquette
Nov. 28 vs. Creighton at Wooden Legacy (Fullerton, Calif.)
Nov. 29 vs. San Diego State/College of Charleston at Wooden Legacy (Fullerton , Calif.)
Nov. 30 at Wooden Legacy (Honda Center in Anaheim, Calif.)
Dec. 6 at DePaul
Dec. 14 vs. Grambling
Dec. 21 vs. Texas Tech
Dec. 28 vs. UC-Irvine
Copyright 2013 CBS 5 (Meredith Corporation). All rights reserved.