On Your Side
Apartment complex residents in West Haven fed up with broken pool
Posted:
Updated: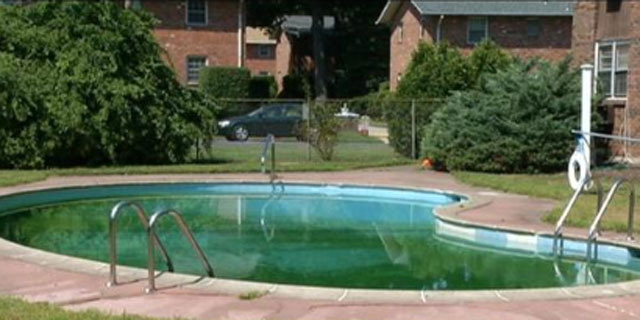 WEST HAVEN, CT (WFSB) -
Residents at one apartment complex in West Haven told Eyewitness News they want to swim, but cannot because the pool at the their facility has not been functional for years.
During this extreme heat wave, Crestview Apartment residents want to use their pool to cool off, but they can't.
The apartment complex pool has been closed for three years, and has yet to be fixed.
"I just came out of my apartment, and I am sweating already," said West Haven Resident Tiffany Scott. "I am ready to get into that pool."
Residents told Eyewitness News that the pool is one of the main reasons they moved to this apartment complex. They are disappointed since their rent continues to increase, but the one thing they want fixed is the pool, which is still closed.
One resident, who wanted to remain anonymous, told Eyewitness News that she called the property manager many times. Each time, she was told the pool was experiencing a different problem, but was promised that it was getting fixed.
The biggest complaint from the tenants is that Crestview Apartments is still being advertised in the paper as a place with a pool.
Eyewitness News contacted the management company in New Haven, but did not receive an answer.
Some of the tenants want the apartment complex to use the money from the rent increase to fix the swimming pool.
"I have to go to my aunt's house every day and swim," said West Haven resident, Latoya Antunes. "It's ridiculous. I live here and pay rent, why can't I use my own pool."
Copyright 2013 WFSB (Meredith Corporation). All rights reserved.