Foreign hackers target Valley businesses for personal information
Posted:
Updated: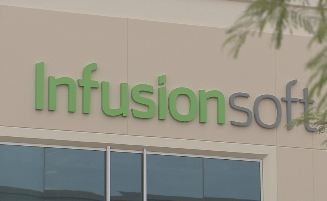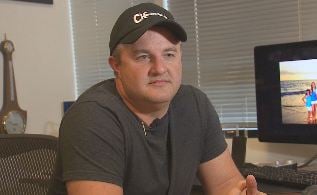 CHANDLER, AZ (CBS5) -
Foreign espionage is taking place right here in the Valley. It sounds like fiction, but local businesses say it's real, and the hackers are after your personal information.
Valley websites have been hacked before; Department of Public Safety and Arizona State University are on that list. So local businesses are beginning to worry how that may impact their bottom line and yours.
As local small businesses in the Valley grow, they become targets for hackers.
"Many times they're looking for credit card data, for perhaps healthcare records, any personally identifiable data," said Marc Chesley, the chief technology officer for Chandler-based Infusionsoft. They build marketing software for small businesses. While not much is known about the hackers, Chesley said many of them are foreign.
"There's definitely evidence of a systemized approach from China, the former Soviet Union, and there's also just the recreational hackers," Chesley said.
"We have companies that are doing well, and these same companies are vulnerable to the attacks," said State Rep. Tom Forese. He said technology companies in the Valley are at risk because they store so much personal data. So he's been meeting with small businesses, DPS and federal officials to come up with a solution.
"Hackers have a fingerprint, and so we're looking to compile information of these breaches and look for patterns," Forese said.
Chesley said he'd like to see to a statewide system to learn who and where these hackers are and how to stop them.
"Instead of everybody doing this on their own, there may be a way for the state to make the knowledge collective," Chesley said.
Copyright 2013 CBS 5 (KPHO Broadcasting Corporation). All rights reserved.