Charter school funding loophole could create budget crisis
Posted:
Updated: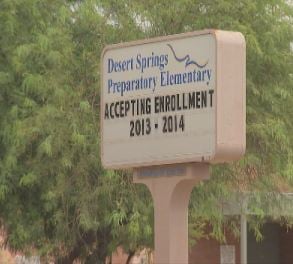 PHOENIX (CBS5) -
Arizona public schools have taken a hit over the years with some big-time cuts in state funding.
But a number of school districts have found a new way to generate more revenue, and if the trend continues, it could bankrupt the entire state, lawmakers say.
The Paradise Valley School District still faces a $7.8 million budget shortfall for the 2013-2014 school year.
Governing board members recently got creative and decided to convert 11 of their elementary schools into charter schools.
Assistant Superintendent Tom Elliott said that the school conversions will generate about $7 million in extra state funding for the district since charter schools receive about $1,100 more per student than traditional public schools.
"Were it not for the change in funding, would we have taken the step to charter? No, it wouldn't have made sense," said Elliot. "However, we've taken all of the other steps in the spirit of the charter law to have our schools produce programs and bring children in and produce better programs for our kids."
Critics argue that nothing about the schools will change and what the Paradise Valley School District is doing is nothing more than a money grab at the state's expense.
School officials insist there is nothing illegal about what Paradise Valley schools are doing.
However, some state lawmakers said there is cause for concern.
At least 20 school districts across the state have submitted documentation with the intent to convert more than 50 schools into charters.
And if even more follow suit, state lawmaker Kimberly Yee R-Phoenix, told CBS 5 News that Arizona could be hit with a major budget crisis.
"If we're looking at every school and every school district converting into charter schools, that could cost roughly a billion dollars," said Yee. "It appears that these school districts may not be doing it for the reasons that charter schools go into business. We do need to put a stop to any of the abuses that can potentially be happening, where they are just trying to pocket additional money and not truly go into a charter school model."
Arizona charter schools are given extra money per student to make up for funds they don't receive in bonds and overrides, according to the Arizona Charter School Association.
Yee said the issue will be addressed during the next legislative session.
Copyright 2013 CBS 5 (KPHO Broadcasting Corporation). All rights reserved.