UPDATE
Phoenix police chief removes 3 longtime assistant chiefs
Posted:
Updated: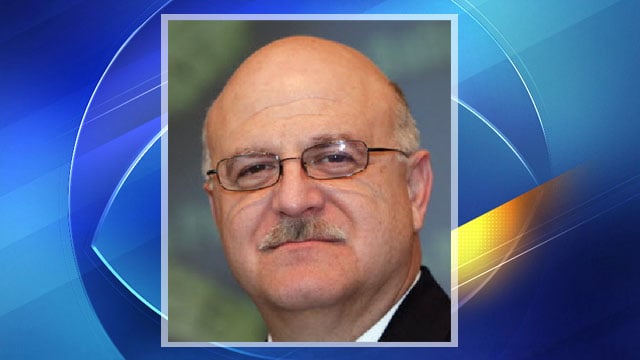 Phoenix police Chief Daniel Garcia (Source: CBS 5 News)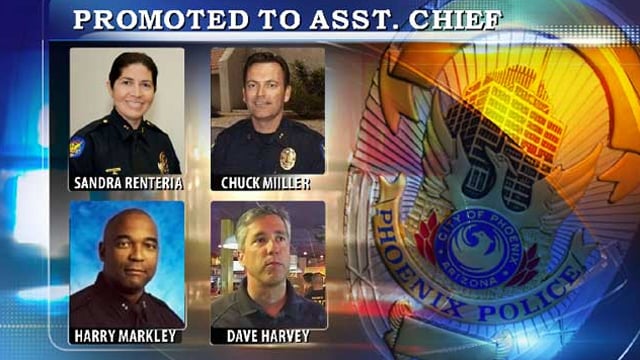 (Source: CBS 5 News)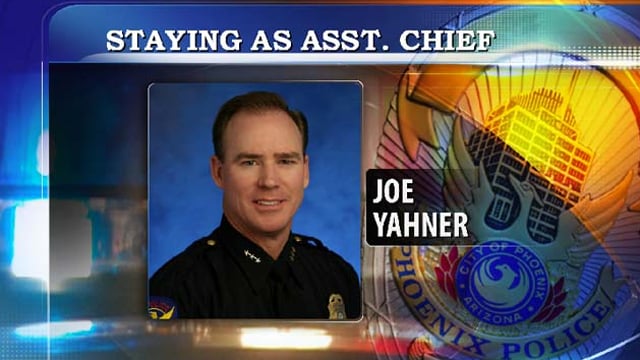 (Source: CBS 5 News)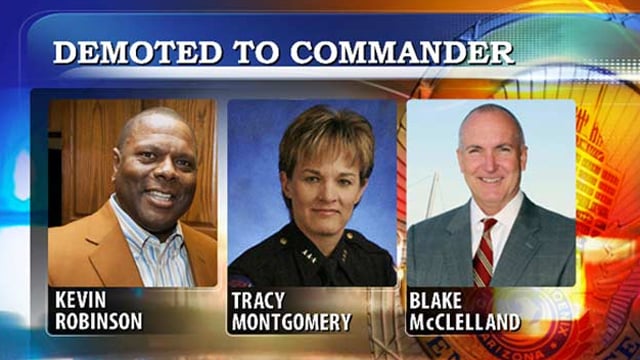 (Source: CBS 5 News)
PHOENIX (CBS5) -
Phoenix police Chief Daniel Garcia has removed three longtime assistant chiefs in a huge reorganization of the department, several sources confirmed to CBS 5 News.
Demoted to commander are Kevin Robinson, Tracy Montgomery and Blake McClelland. Robinson was a finalist, and ranked very high for the chief's job that ended up going to Garcia.
"They did a good job," said Garcia, who confirmed the changes Tuesday afternoon. "But I want to take our department from good, to great and greater."
CBS 5 News reached out to the demoted commanders who had the following responses.
"I have served the Phoenix Police Department, and the citizens of the valley and the state for almost 28 years with professionalism, commitment, and dedication and will continue to do so with the same passion and enthusiasm in my return assignment to the Airport Bureau. I am humbled each day by the hard work and sacrifice exhibited by the men and women of this organization, and remain grateful to be associated with such individuals, some of whom have given their lives to serve," Montgomery said.
"I support the Chief's decision to create a new executive team, and look forward to serving the community in my new assignment at the Estrella Mountain Precinct," McClelland said in a statement Friday.
CBS 5 News reached out to Robinson as well. He is out of the country on vacation with his family. He sent the following statement, "I'm looking forward to interacting with the women and men of the Cactus Park Precinct. It's one of our largest and busiest precincts and I hope that my 32 1/2 years of experience has a positive impact with the officers, supervisors and citizens."
Promoted to assistant chief are Sandra Renteria, Chuck Miller, Harry Markley and Dave Harvey. Assistant chiefs work at the will of the chief, so it is the chief's prerogative who is on his command staff.
"I'm looking for people that understand the policing mission, and they clearly understood that," Garcia said about the newly appointed assistant chiefs. "They were able to articulate the direction of this organization, and the direction I want to take it."

Joe Yahner will stay as executive assistant chief. He, too, was a finalist for the chief's job, and was acting chief before Garcia was hired.
"Things change," Garcia said. "I believe very strongly in accountability to the citizens of Phoenix, and I believe very strongly in accountability to our policing profession and absolutely to the accountability of the Phoenix Police Department."
The changes are more than the department has seen in a couple of decades.
Phoenix Police Sergeants and Lieutenants Association President Sean Mattson told CBS 5 News he felt that the Phoenix Police Department has been in need of change for some time now.

"Unfortunately, most of the change that we have seen in recent months has negatively impacted the rank of lieutenant and below. Accountability and change was overdue at the higher ranks.
"Although I don't necessarily agree with all of the changes that were made today, overall I support what the chief has done.
"These moves must have been difficult for the chief to make. I respect his courage in changing out his executive team and look forward to helping all of the leaders be successful in their new command positions."
Joe Clure, president of the Phoenix Law Enforcement Association, said he, too, believes some changes needed to be made.
But he questions the timing of the announcement given that Robinson, a 30-plus year veteran of the force and former candidate for Garcia's job, is out of the country, and hasn't been officially notified.
"I think we can do better than that, and I think we certainly owe (assistant) Chief Robinson better than that," Clure said. "And that quite honestly offends me, that we treat people that way."

CBS 5 News asked Garcia if the announcement of Robinson's demotion was timed in any way with him being out of the country.
"Absolutely not," said Garcia. "The fact is, I had to move on this executive appointment, and I did."
Garcia also said he made several phone calls to Robinson on Tuesday, and that Robinson had not returned them.

The moves come a little more than a year after Garcia took over as top cop.
Last spring, Garcia got scathing reviews from fellow officers.
The Phoenix Law Enforcement Association, and the Phoenix Police Sergeants and Lieutenant's Association opened the survey to 2,900 officers, sergeants and lieutenants.
More than 1,700 participated in the web-based survey conducted by WestGroup Research, hired by the unions. [Click here to read the full survey (PDF)]
The results found 93 percent were very or somewhat dissatisfied with the chief's job performance. Eight percent said Garcia was an ineffective leader. Sixty-nine percent said Garcia does not lead by example.
In March, Garcia came under fire for his controversial plan to switch all officers to five-day work weeks. In early April, he suspended that plan.
The changes included a pilot program that proposed to convert work schedules from four 10-hour shifts a week to a 1985 model with five eight-hour shifts that some officers are already working. [Related: Phoenix police chief suspends changes to work shifts]
Copyright 2013 CBS 5 (KPHO Broadcasting Corporation). All rights reserved.
UPDATE

Phoenix police chief removes 3 longtime assistant chiefs

More>>

Tuesday, July 16 2013 6:14 PM EDT

2013-07-16 22:14:35 GMT

Phoenix Police Chief Daniel Garcia has been on the job just short of a year. A recently released survey of his officers gives him terrible reviews as a leader.


More >

Phoenix Police Chief Daniel Garcia has been on the job just short of a year. A recently released survey of his officers gives him terrible reviews as a leader.

More >