On Your Side
JetBlue plane back in service after powder scare
Posted:
Updated: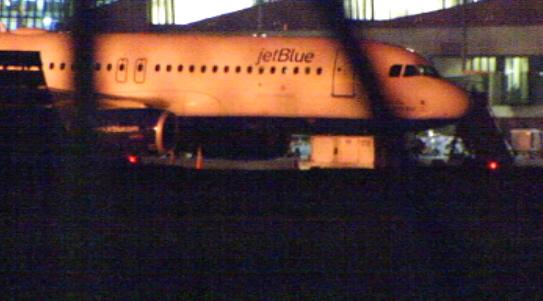 WINDSOR LOCKS, CT (WFSB) -
Investigators are still trying to find out what that the white powder was on a JetBlue flight heading into Hartford on Monday night, but have determined it was not hazardous.
A flight attendant on Jet Blue flight 460 from Ft. Lauderdale noticed the white powder inside the plane's bathroom as the plane was preparing to land.
The flight did touch down as scheduled and landed around 8:30 p.m.
The plane was taken to a remote section of the airport after all the passengers were removed.
Everyone got off the plane safely, airport officials said.
Only the crew had to go through a decontamination shower after the flight, according to airport officials.
Connecticut State Police dogs searched the plane, which had 135 passengers and five crew members were on board the flight.
The Federal Bureau of Investigation is now investigating because the powder was technically found when the plane wasn't in Connecticut air space.
FBI officials said it is not hazardous, but it will still take three to five days to figure out what it exactly is.
Officials with JetBlue told Eyewitness News hazmat inspectors cleared the flight Tuesday morning. It's now back in service and flew out of Hartford earlier Tuesday.
Some travelers at Bradley Airport were on edge Tuesday when they talked with Eyewitness News.
"I would just be more concerned for my kids depending on what it is," said traveler Shannon Jones.
Copyright 2013 WFSB (Meredith Corporation). All rights reserved.