Suspect arrested in shooting of man, 2 kids
Posted:
Updated: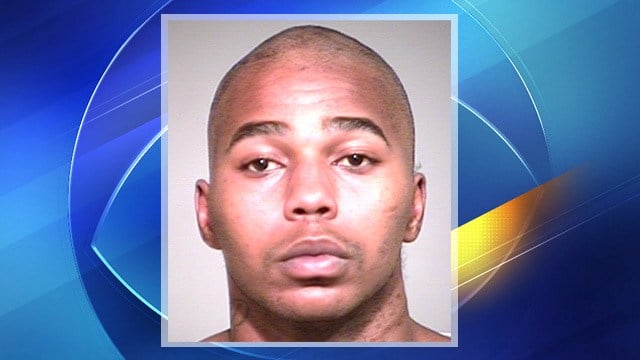 Anthony Jamar Houston. (Source: Maricopa County Sheriff's Office)
PHOENIX (CBS5) -
A man sought in the shooting that wounded a man and two children in Phoenix was arrested and booked into jail Wednesday night.
Anthony Jamar Houston, 22, was booked into the Maricopa County jail on various felony charges, including three counts of aggravated assault, after his arrest about 7 p.m., said Phoenix Police Officer James Holmes.
Houston was sought in connection with the Tuesday night shooting that was sparked when Houston allegedly vomited on a dog being walked by the man.
Houston is suspected of firing at the man and then at his apartment, where the man and two children were wounded.
The 41-year-old man's condition was upgraded to stable from critical condition Wednesday, and the children were treated and released.
Other charges possibly facing Houston are two counts of felony, three counts of felony endangerment, prohibited possessor of a firearm and discharging a firearm at a residence, Holmes said.
The man was walking his dog in the courtyard of the Casa Mia apartment complex near 32nd Street and Thomas Road when the suspect vomited over the railing of a second-floor balcony and onto the dog about 10 p.m., Phoenix Officer James Holmes said.
The two men got into an argument and the 22-year-old suspect walked around the landing and grabbed a handgun as the victim, possibly sensing the oncoming trouble, ran towards his apartment, Holmes said.
The gunman then fired at the apartment, hitting the man, his 14-year-old daughter and a 9-year-old family friend, Holmes said.
Copyright 2013 CBS 5 (KPHO Broadcasting Corporation). All rights reserved.