ACLU upset over plans to re-try convicted killer Milke
Posted:
Updated: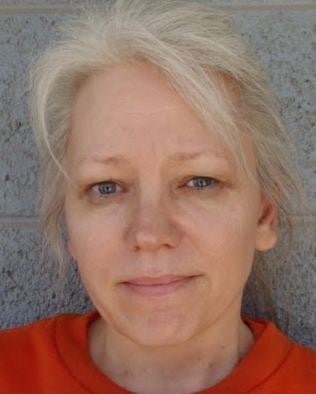 PHOENIX (CBS5) -
The legal director of the Arizona chapter of the ACLU, has made some strong allegations against Maricopa County Attorney Bill Montgomery.
Daniel Pochoda told CBS 5 News that Montgomery is playing politics in his decision to retry a high-profile murder case, and it could cost taxpayers millions of dollars.
The case involved Debra Milke, who was convicted in 1990 for the death her 4-year-old son Christopher.
Earlier this year, the U.S. 9th Circuit Court of Appeals threw out Milke's conviction, based on a questionable confession obtained by a Phoenix police officer with a history of misconduct.
Montgomery has announced plans to retry the case, in spite of the new questions raised about the key witness, former detective Armando Saldate, and whether prosecutors withheld any evidence.
"The fact that there was a confession to a detective and it wasn't recorded at the request of the defendant, doesn't mean the whole case rises and falls on that," said Montgomery.
Pochoda has a very different opinion.
He said that retrying the Milke case is not about seeking justice, but rather, scoring political points at the expense of taxpayers.
"A new trial will clearly be in the millions of dollars," said Pochoda. "To commit that amount of money from the coffers of Maricopa County, for whatever those personal reasons are, or cover-up reasons are, is an abomination and should be condemned by all persons in this county."
Montgomery spokesperson Jerry Cobb told CBS 5 News that this case is about what's in the best interest of justice and ensuring that a convicted killer doesn't go free.
"While our agency is always mindful to expend taxpayer resources as efficiently and effectively as possible, the decision of whether or not to mount a prosecution is not based on economics. It's based on the evidence at hand and the likelihood of obtaining a conviction," said Cobb. "Anyone who has paid attention to how this county attorney has discharged his duties knows full well that he does not mix politics and public opinion with prosecutorial decisions."
Montgomery said that he is open to a possible settlement or plea deal, should it arise prior to a new trial.
"It makes absolutely no sense other than playing to his base," said Pochoda. "This is an extreme example of the misuse of the powers of the prosecutor ."
Copyright 2013 CBS 5 (KPHO Broadcasting Corporation). All rights reserved.