Mesa police officers help distressed pilot land plane
Posted:
Updated: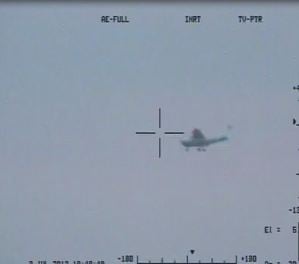 MESA, AZ (CBS5) -
The pilot of a Cessna Centurion had a problem with his landing gear, and needed to make an emergency landing at the Phoenix-Mesa's Gateway airport Wednesday night.
Fortunately for Gonzalo Ardavin, 48, Mesa police pilots Dave Holden and Darren Rigsby were close-by in their helicopter, and flew over to help.
"It was definitely an emergency, and something that needed to be handled in a certain manner," said Holden.
"Both Officer Holden and I are familiar with that aircraft," said Rigsby. "We're going through procedures, bouncing ideas, trying to see if we are missing anything to better prepare for touchdown."
The Mesa officers spent about 20 minutes guiding the distressed pilot, and calming him down.
The entire incident was captured on video, through a camera on the police helicopter.
"You could tell that he was stressed. You could hear it in his voice," said Holden. "He even made a comment at one point that he was getting stressed, and needed to calm down, but he admitted things he didn't know, and he asked for help."
Finally, around sundown, it was time for the plane to come in.
Emergency crews were dispatched to the runway, but they weren't needed as the pilot skidded the plane to a stop, then walked away.
"I would guarantee you that there are several people out there that would not have walked away from that type of situation," said Rigsby. "He brought it in and got out of the aircraft with no injuries."
"I would tell that pilot, great job," said Holden. "Way to handle yourself under stress. Way to stay with the aircraft, and take care of the job and get it down."
Copyright 2013 CBS 5 (KPHO Broadcasting Corporation). All rights reserved.
