Police: 20 citations, no arrests in Vegas soccer brawl
Posted:
Updated: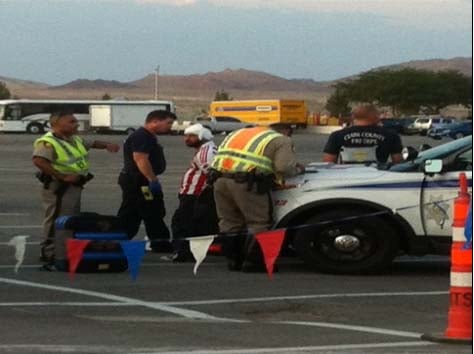 Metro police on the scene of a large-scale disturbance at Sam Boyd Stadium on Wednesday. (Yvette Belisle/FOX5)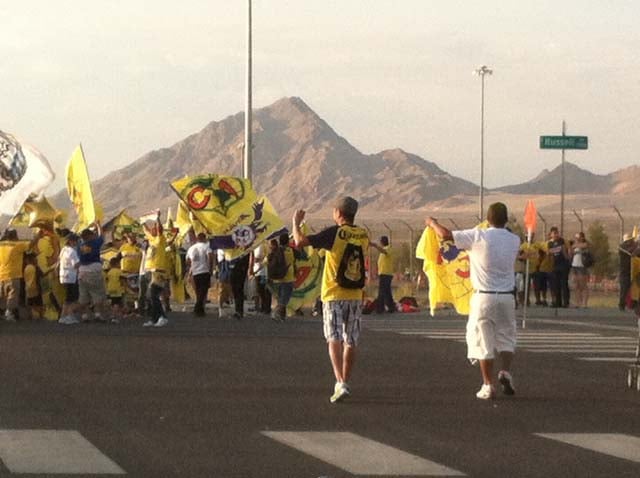 A FOX5 viewer snapped this photo moments before the violence broke out.
An unruly crowed caused a large disturbance before the match. (Yvette Belisle/FOX5)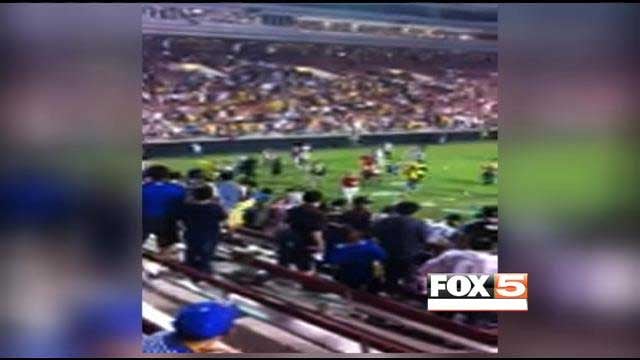 A video image captured the chaos inside Sam Boyd Stadium during the Club America-Chivas matchup.