Bristol police assist Boston investigators in Hernandez case
Posted:
Updated: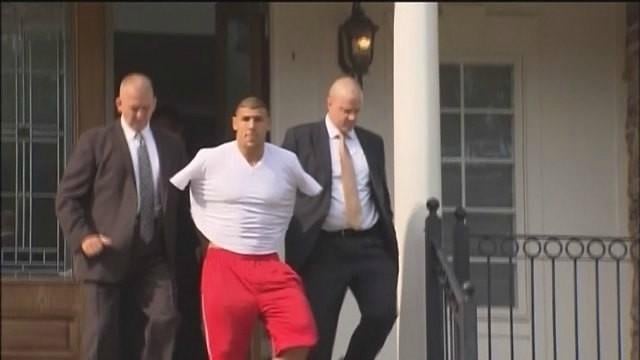 BRISTOL, CT (WFSB) -
As Aaron Hernandez sits in a jail cell, police are looking at the former NFL star's possible connection to a number of violent crimes.
That includes investigators in his hometown of Bristol helping Boston police with a double-homicide case from last summer.
It's information Channel 3 Eyewitness News first brought you last week. WFSB was the only station there when police showed up to the house owned by Hernandez's uncle.
Bristol police are on record saying Boston police requested their help in investigating a year-old homicide and Hernandez's potential link.
WFSB's camera captured Boston investigators in Bristol towing a silver SUV from the Lake Avenue home owned by Hernandez's uncle.
Following up on information uncovered in the Odin Lloyd murder case, police in Hernandez's hometown said Boston police asked them to help with the unsolved double homicide investigation linked to the former Patriot tight end.
Last July, two men, Daniel Abreu and Safiro Furtado, were shot and killed while leaving a Boston nightclub.
Police said the shots came from a gray colored SUV with Rhode Island plates. Boston police have not said if Hernandez is a suspect, but the SUV towed from his uncle's house turned out to be very similar to the one they've been looking for.
While Hernandez is being held without bail, charged in Lloyd's killing, WFSB is hearing from the East Hartford man suing the former NFL star.
Alexander Bradley claims Hernandez shot him in the face following an argument at a south Florida strip club in February. Bradley was in court Tuesday on an unrelated case accused of punching an ex-girlfriend but had little to say about Hernandez and his murder case.
Because he is well-known, Hernandez was moved to a new cell block where he does not have interaction with other inmates.
Copyright 2013 WFSB (Meredith Corporation). All rights reserved.