Dustin James DeFord
Posted:
Updated: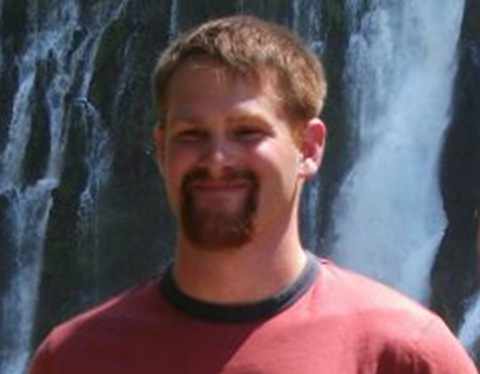 Dustin James DeFord
YARNELL, AZ (CBS5) -
Dustin James DeFord, 24, was adventurous, devout in his faith, and always eager to help others.
"Very vibrant, happy all the time, active, went all out in whatever he did, whether it was church or in his other areas of life," said Tom Petro, pastor at Open Door Baptist Church in Prescott Valley. He said in the year that he knew DeFord, he could tell firefighting was in his blood.
"His dad was a volunteer on a small-town fire department, several of the brothers were involved in fire work as well," Petro said.
DeFord's family said he had nine brothers and sisters, all redheads. Most of his family lives in Montana. Petro said DeFord was very active in the church and loved being a mentor to the younger kids.
"He and his brother were part of this group that would take them out on camping trips and stuff and teach them the wilderness lifestyle," Petro said.
DeFord tried out for the Hotshot crew in January 2012, telling friends on Twitter that he had passed the physical fitness test and asking for prayers as he moved on to the interview stage of the process.
Petro said DeFord moved to Prescott to be a part of the Granite Mountain Hotshot crew, and though he would sometimes go to bBible study a little scratched up, Petro never expected the text he got Sunday night from DeFord's brother.
"It said, essentially, 'pray for Dustin, the Hotshots,'" Petro said. "He said 'It doesn't look good.'"
Petro said he hopes DeFord is remembered as a happy-go-lucky young man who died doing what he loved.
"I'm sure in one sense all the firefighters viewed it as serving people, helping people," Petro said.
He worked to improve his skills on the climbing wall at a gym near the firehouse.
"He listened very well. He was very respectful," said Tony Burris, a trainer at Captain Crossfit. "He kind of had a dry sense of humor."
Soon after he interviewed for the Hotshots, DeFord signed up for the Spartan Race, a rugged, 8-mile challenge through the mud and around various obstacles in Chandler, a suburb of Phoenix.
Dustin was born in Baltimore, MD, to Steve and Celeste (Crago) DeFord. Dustin joined brothers Brandon, Darren, Jonathan and Ryan. As time passed, Kenton, Stephen, Rebecca, Nathaniel and Heidi came along to complete the family.
The family moved to Columbus, MT, on August 1, 1990, and later to Ekalaka, MT, on October 30, 1996. Like his siblings, Dustin was home-schooled through elementary and high school, graduating in 2007. He then attended Cornerstone Bible Institute in Hot Springs, SD, graduating in 2010.
Dustin decisively put his trust in Jesus Christ as his Lord and Savior as a young boy. As he grew to maturity his life demonstrated a genuine relationship with Jesus Christ. In 2011 he took a short-term mission trip to northern Alberta, Canada, for three months. Through college and after, Dustin worked for the Carter County fire and mitigation crew in Ekalaka and got a lot of firefighting time in working for the state of Montana. Dustin's ambition was to be a Hotshot firefighter, so he was thrilled when he was accepted this spring with the Granite Mountain Hotshots.
Dustin was the "life of the party" at any gathering of friends or family, keeping everyone in stitches. He loved entertaining with his goofy humor, hunting, spotlighting, espresso coffee, noise of any kind, social life and life in general. He could be seen reading his Bible every morning and was not ashamed at all of his faith.
He is survived by his parents Steve and Celeste DeFord; his seven brothers Staff Sgt. Brandon DeFord, Jonathan and Rachel (Anderson) DeFord, Darren and Becky (King) DeFord, Ryan DeFord, Kenton DeFord, Stephen DeFord, and Nathaniel Deford; his two sisters Rebecca DeFord and Heidi DeFord; his nephew Tucker DeFord; his three nieces Sage DeFord, April DeFord, and Samantha DeFord; his grandparents Lyle and Emily DeFord and Bill and Flo Crago; and too many aunts, uncles and cousins to list.
Copyright 2013 CBS 5 (KPHO Broadcasting Corporation). All rights reserved.