Pasternack named Arizona Associate Head Coach
Posted:
Updated: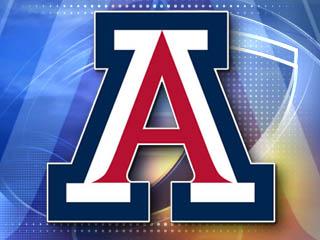 © cbs 5
University of Arizona head coach Sean Miller announced Monday that Joe Pasternack has assumed the role of associate head coach for the Wildcat men's basketball program.
Pasternack joined the UA staff in May 2011 and has helped Arizona to a 50-20 (.714) record and a Sweet 16 appearance in two seasons on the bench. He has helped guide teams to nine NCAA Tournament appearances in 14 years as a college coach and administrator.
"Joe has done an outstanding job in his two years with us," Miller said. "His combination of prior head coaching experience at the University of New Orleans and eight years on staff at the University of California has been invaluable to our program's continued development. His professionalism, tireless work ethic and total command of all aspects of Arizona basketball position him to become a head coach again very soon. This promotion to associate head coach is well deserved and a logical step for our staff."
A New Orleans native, Pasternack served as head coach at the University of New Orleans from 2007-11. He led the Privateers to 19 wins in his first season, while establishing himself as a dogged recruiter with one of the Sun Belt's best recruiting classes.
His final season at UNO saw him lead the program to 16 wins despite losing the majority of his roster to transfer in the wake of the school's decision to become an NCAA Division I independent.
Prior to his tenure at UNO, Pasternack spent eight seasons (1999-07) at the University of California, where he oversaw the Bears' scouting and game preparation efforts, worked with the team's guards on a day-to-day basis and was involved in coordinating a recruiting effort that landed several top-25 classes.
Pasternack got his start in college basketball as a four-year manager under Bob Knight at Indiana, where he broke down game film and assisted in scouting opponents. He graduated from Indiana in 1999 with a degree in marketing.
Copyright 2013 CBS 5 (Meredith Corporation). All rights reserved.