Police search for suspects who tortured 4 for hours, raped woman
Posted:
Updated: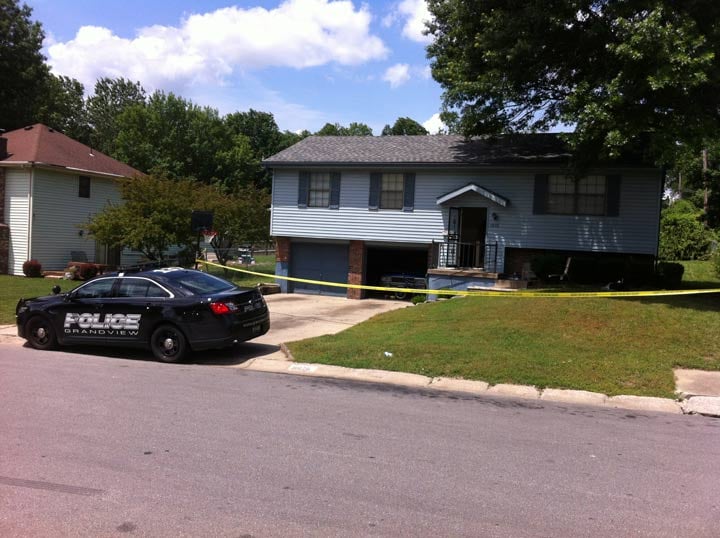 Home invasion scene (Edwin Watson/KCTV)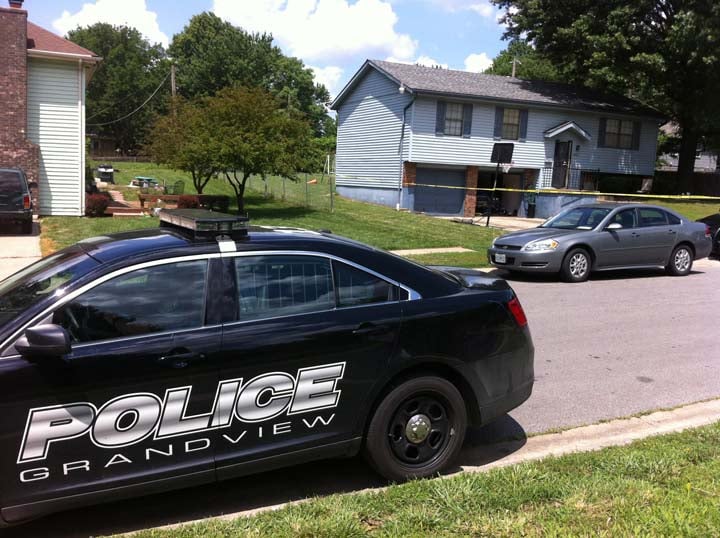 Home invasion scene (Edwin Watson/KCTV)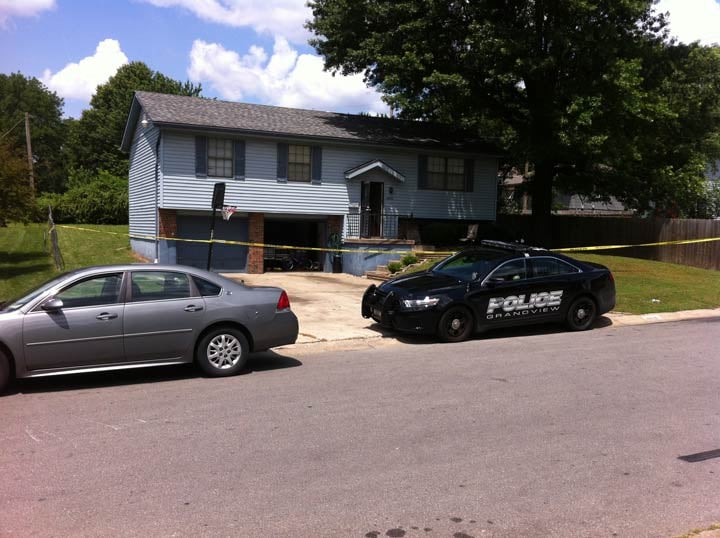 Home invasion scene (Edwin Watson/KCTV)
GRANDVIEW, MO (KCTV) -
Police said home invasion suspects tortured four residents for more than three hours Sunday morning. A woman was raped during the ordeal, authorities say.

Officials said Sunday about 2 a.m. three to five armed suspects broke into a home in the 11800 block of Delmar and held the victims in the house for about 3 1/2 hours.
Police responded to a 911 call when one of the victims ran to a neighbor's house for help about 5:30 a.m.
One woman, 21 years of age, was raped. Her boyfriend and whose two uncles were tied up. Those three men, ages 24, 50 and 57, were scalded with hot grease. One of the men suffered injuries to his ankle when a suspect assaulted him with a drill, according to police.
"The suspects were dressed in dark clothing with masks over their heads," Detective Sgt. Dean Van Winkle said. "There's not much more description of them other than two were smaller and one was a larger male."
The masked men put pillow cases over the victims' heads and demanded money over and over.
Van Winkle said the female victim's daughter, who is almost 2 years old, was also in the home. She wasn't injured.
The four victims were taken to area hospitals for treatment. None of the injuries are believed to be critical, but the three burn victims remained in the hospital Tuesday.
Police said the suspects left the area in one of the victim's vehicles. The stolen vehicle was recently recovered in Kansas City, MO, unoccupied. The suspects are believed to be armed with guns.
All victims are expected to recover, although a family member said at least one will need surgery.
"There's so much blood in that house, it's a crime scene. It's a crime scene, they just ransacked it, the house is totally ransacked. This is crazy. I cannot believe that five young men, each of these men has mothers, and each one of these mothers has to know what I'm feeling," said family member Pamela Sims.
She said the suspects gained access through a bedroom window. She said the men were tied up and forced to listen to the terrifying sounds as the woman was raped in a downstairs bedroom.
"They wish they could protect her," Sims said. "They knew they were hurting her."
She said the injuries inflicted were extensive and especially cruel.

Family members of the victims beg anyone with information about the suspects to contact the Crime Stoppers Greater Kansas City TIPS Hotline at 816-474-TIPS (8477). Family members are working to help identify the suspects, who they knew.
The victims' families are also planning a vigil at the Grandview house. The vigil will be held Friday at 7 p.m. at 11826 Delmar.

Copyright 2013 KCTV (Meredith Corp.) All rights reserved.