Former Diamondback Stinnett named Federals Manager
Posted:
Updated: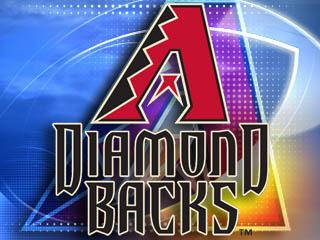 © cbs 5
PHOENIX (CBS5) -
The Freedom Professional Baseball League announced today that former Arizona Diamondback catcher Kelly Stinnett has been named the manager of the Prescott Montezuma Federals. The team's interim manager, Dennis Tiefenthaler, will remain with the team as an assistant coach.
Stinnett, 43, played in the Major Leagues for 14 years from 1994 to 2007, including four seasons with Arizona (1998-2000, 2005). He also spent time behind the plate with the New York Mets (1994-1995, 2006), Milwaukee Brewers (1996-1997), Cincinnatti Reds (2001-2003), Philadelphia Phillies (2003), Kansas City Royals (2004), New York Yankees (2006), and St. Louis Cardinals (2007). Stinnett had a career batting average of .234 with 65 HRs and 230 RBIs. You can view his official complete Major League stats at http://mlb.mlb.com/team/player.jsp?player_id=122803#gameType=%27R%27.
"Kelly brings many years of playing and coaching experience to the Freedom Pro Baseball League and the Prescott Montezuma Federals," league President Joe Sperle said. "He is a great addition to the league and the Federals." 2013 is the 2nd year for the Prescott Montezuma Federals team and the Freedom Pro League. In the league's inaugural 2012 season the Federals finished 2nd with a 29-30 record. "It's good being back on the field with a uniform on," said Stinnett. "I just want to try to help these guys get better."
Stinnett, originally from Lawton, OK, began his college career at Seminole Junior College (Seminole, OK) where he was named National Junior College Player of the Year and was a first-team All-American.
About the Freedom Professional Baseball League
Joe Sperle, President and Tim Gross, CEO, founded the Freedom Professional Baseball Minor Independent League in 2012. The league currently has four teams in the state of Arizona playing at Goodyear Ballpark, Peoria Sports Complex, and Yavapai College's Roughrider Park in Prescott. The current teams are the Goodyear Centennials, Peoria Explorers, Phoenix Prospectors, and Prescott Montezuma Federals. 2013 features interleague games with other independent teams located in California and Hawaii. Many of the league's staff and players are citizens of the communities in which they play and active in other various organizations. The Freedom Professional Baseball League's goal is to provide high quality, affordable, family-friendly baseball throughout Arizona. For more information and updates please visit the Freedom Professional Baseball League's website www.freedomprofessionalbaseballleague.com.
If you would like more information about this topic, or to schedule an interview with Kelly Stinnett or any staff at the Freedom Professional Baseball League, please call the front office at (480) 946-0211 or email freedomproleague@gmail.com.
Copyright 2013 CBS 5 (Meredith Corporation). All rights reserved.