City council's ordinance change opens doors for more microbreweries, wineries
Posted:
Updated: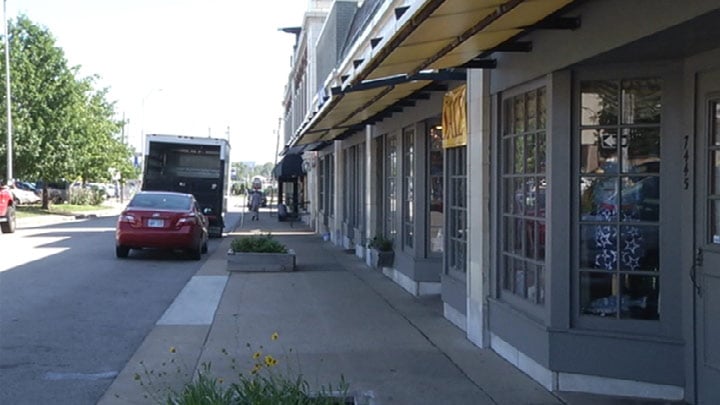 KANSAS CITY, MO (KCTV) -
You could see more microbreweries or urban wineries popping up in the city because Kansas City officials are making it easier for them to move in.
The city has an ordinance that limits how many liquor licenses can be distributed within a 3,000-foot area - it's known as the density requirement. But city council members recently voted to amend it to exempt microbreweries, wineries and distilleries.
The founder of the soon-to-be microbrewery Kansas City Bier Company sees what is currently an empty lot full of weeds as a bustling beer garden.
"Kid-friendly, dog-friendly, a playground here, so hopefully this will be a community amenity where people using the trail, bikers can come and refresh themselves after a walk or bike ride," Steve Holle said.
The microbrewery would be situated in Waldo, near the trolley trail just off of 79th Street and Wornall Road.
The adjoining building would hold a tasting room and the beer it brews - up to 930 gallons at a time - making it Missouri's fourth-largest brewery.
"We're going to create lager beers that are in the same style as Budweiser, Miller and Coors, but we're going to make those with German hops. They'll have more body and flavor, but totally approachable," Holle said.
Until recently Holle couldn't get a liquor license to make it happen because the old ordinance was keeping his business out. Under the ordinance that limits how many establishments in one area can have a liquor license, Waldo was maxed out.
But Holle's idea for his microbrewery changed that ordinance.
"I think it will be a fun thing, a nice facility, employ people, making a major investment, a good thing for the city," Councilman John Sharp said.
Kansas City council members voted to exempt microbreweries, wineries and distilleries from the density restrictions on bars and taverns.
"We will continue to advocate for small businesses. We need to be vigilant, embracing new industries in order to create jobs. These investments in our city will in turn strengthen our neighborhoods," Councilman Scott Taylor said.

An added bonus is that KC Bier is investing $1.7 million in the project and will employ 12 to15 full-time employees to start. The city hopes it leads to economic growth.
"These really are good tourist attractions; they really are a fun place to go. We think they really could add to the Waldo area, and we'd like to see a few more spring up around town, and wine tasting rooms spring up," Sharp said.
There's been an explosion of microbreweries across the nation. Holle said that five years ago, about 1,500 breweries were listed, and now there are more than 2,000. The hope is that other breweries or urban wineries come into town.
Holle is still waiting on paperwork to be finalized and hopes to be brewing in his new Waldo home by November.
Copyright 2013 KCTV (Meredith Corp.) All rights reserved.