Pair sentenced in illegal machine gun case
Posted:
Updated: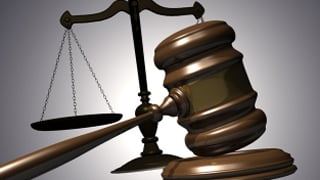 CBS 5 News
PHOENIX (CBS5) -
Two licensed gun dealers have been sentenced to prison in connection with a machine gun scheme.
Randolph Rodman, 60, of Crownsville, MD, was sentenced Thursday in U.S. District Court to 10 years in prison and Idan C. Greenberg, 59, of Glendale, AZ, got just over two years.
Prosecutors said Rodman and Greenberg conspired with others to circumvent machine gun regulations. They said the pair had the serial numbers from more than 30 inexpensive, registered machine guns cut-off and welded onto completely different and more expensive models of machine guns that were illegally manufactured.
Rodman and Greenberg would then transfer or sell the newly manufactured illegal machine guns by falsely utilizing the registration of the original machine gun, prosecutors said.
Rodman was found guilty by a federal jury on Dec. 20, 2012, of 22 charges, including conspiracy, illegal possession of a machine gun, obliterating the serial numbers of firearms, and the manufacturing, possession, receipt and transfer of machine guns in violation of the National Firearms Act.
Greenberg was found guilty by the same federal jury of four charges involving conspiracy, illegal possession of a machine gun, receipt and possession of a firearm transferred in violation of the NFA and receipt and possession of a firearm made in violation of the NFA.
Copyright 2013 CBS 5 (KPHO Broadcasting Corporation). All rights reserved.