Wildcats Moline takes second, through to Moscow
Posted:
Updated: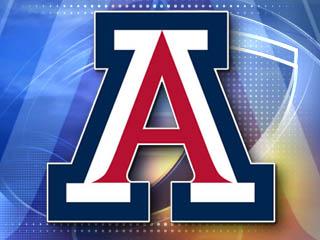 © cbs 5
PHOENIX (CBS5) -
The University of Arizona Wildcat track and field team program wrapped up competition at the USA Outdoor Track and Field Championships on Sunday. The meet was held in Des Moines, Iowa at Drake Stadium. In order for each athlete to qualify for the IAAF World Championships in Moscow, Russia, they must finish in third place or better. The World Championships are set to start on August 10 and conclude on August 18.
Former Wildcat Georganne Moline earned a runner-up finish in the women's 400-meter hurdles on Sunday. She posted the second-fastest time of her career, 53.88. Dalilah Muhammad (Nike) won with a time of 53.83. Moline had the fastest overall time in the first round and the semifinal. Despite not winning, Moline still punched her ticket to the World Championships. Moline still holds the No. 3 time in the world at 53.72, her personal best. Moline also earned runner-up finishes at the 2013 Pac-12 Championships and the 2013 NCAA Championships in the 400-meter hurdles. This will mark Moline's second time representing Team USA, her first occasion was at 2012 London Olympics where she earned a fifth-place finish in the final of the 400-meter hurdles.
"I'm feeling excellent, we got a couple more on the team today so I'm very happy about that," Arizona head coach and Moline's personal coach Fred Harvey said." She did everything we wanted to do, but the one thing she has to fix is her negotiating the ninth hurdle with her non-dominant leg. She was in position to win and set a new personal best but she messed up her stride somewhat on that ninth hurdle. We're aware of it and working on it, it just takes time and we know that. The impressive thing is that she made that error but she still got second and made the World Championships team. Obviously, you want to win but she's second at the highest level you can possibly be at. We wanted to win and she was capable of winning. Overall, she's happy she made the team but she wants to win because she knows she can win."
Volunteer assistant coach Bernard Lagat won the men's 5,000-meter race with a time of 14:56.16. Lagat, at 38 years old, claimed his fifth USA Championship in the event. It was the slowest winning time at the USA Championships since 1952. Lagat earned a silver medal at the World Championship in 2011 in the 5K with a time of 13:23.64. He also got silver at the 2009 World Championships with a time of 13:17.33. It will mark Lagat's fifth trip to the World Championships.
Senior-to-be Nick Ross tied for 12th place in the men's high jump competition with a clearance of 7-0.5 (2.15m). He missed on his first try at 7-2.5 (2.20m) and then passed on his next two tries. He also passed on the next height at 7-4.5 (2.25m). He was left with two attempts at clearing 7-5.75 (2.28m) but failed to do so. Ross redshirted the 2013 indoor and outdoor seasons. He won the 2012 NCAA Indoor Championship in the high jump and earned first-team All-America status at the 2012 NCAA Outdoor Championships. Also, at the 2012 Pac-12 Championships, Ross earned first-team All-Pac-12 accolades in the high jump, long jump and triple jump.
Former Wildcat Zack Lloyd took third place in the men's shot put competition and claimed his spot on Team USA for the World Championships. He had a toss of 69-2.5 (21.09m) in the sixth round that was his best on the day. Lloyd earned NCAA Outdoor All-America honors in 2009 (2nd place) and 2008 (4th place) in the men's shot put at Arizona. Also, in 2008 he won the Pac-10 Championship in the event.
"It's nice to see him do well," Harvey said. "He holds the school record in the event and he continues to train and grow. This is his first World Championship team and I'm excited for him. He's still representing the Wildcats."
As of right now, Arizona will send Julie Labonté (Canada) and Alyssa Hasslen to Moscow to compete in the women's shot put. Brigetta Barrett, a former Wildcat who now represents Nike, will head to Moscow to compete in the women's high jump. She currently has the No. 1 mark in the world. Moline will compete in the 400-meter hurdles. Lloyd will go to Moscow to compete in the shot put.
For continued coverage of Arizona Wildcat men's and women's track and field, visit ArizonaWildcats.com.
Copyright 2013 CBS 5 (Meredith Corporation). All rights reserved.