Wildcats Barrett sets personal best, wins USA title
Posted:
Updated: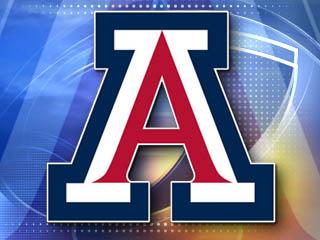 © cbs 5
PHOENIX (CBS5) -
The University of Arizona Wildcat track and field team program had athletes with multiple ties to Arizona competing at the USA Outdoor Track and Field Championships and all were successful. The meet is taking place on June 20-23 in Des Moines, Iowa at Drake Stadium. In order for each athlete to qualify for the IAAF World Championships in Moscow, Russia, they must finish in third place or better. The World Championships are set to start on August 10 and conclude on August 18.
UA alumnus Brigetta Barrett won the 2013 USA Championship in the women's high jump with a personal-best clearance of 6-8.25 (2.04m). In her Nike uniform, Barrett went out with a make, choosing to not continue jumping after she cleared that height. Her only miss of the competition came on her first try at 6-8.25, she cleared on her second. It is the best competition of her career by the height she cleared and with the amount of misses she had. Barrett's mark is No. 1 in the world for the 2013 outdoor season. She will represent Team USA at the World Championships for the second-straight time. She also competed at the 2011 IAAF World Championships for the U.S. and took 10th place. She earned a runner-up finish at the 2011 USA Championships. Barrett's previous personal-best clearance was 6-8 (2.03m) at the 2012 London Olympic Games. Her clearance of 6-8.25 was only 1/2 inch away from the American record set by Chaunte Lowe in Des Moines in 2010. That record is 6-8.75 (2.05m). Barrett's clearance is the second best in U.S. history.
"It was a great meet," Barrett said. "I was very happy with how I jumped, I wanted to keep going and break the American record but (Arizona assistant coach and Barrett's personal coach) Sheldon (Blockburger) shut me down, which is fine, because the ultimate goal is to win at the World Championships. I feel great, I don't have any pain in my body and I'm really happy with how everything went."
"She always gets it done," Arizona head coach Fred Harvey said. "I'm very excited for her, she was awesome today. She managed everything extremely well; she got the crowd going and got everybody involved in the high jump competition. She represented herself, Arizona and now Nike really well. She did some great things at Arizona and what a great way to start her professional career heading into the World Championships."
UA alumnus Georganne Moline clocked the top time overall in the semifinal of the 400-meter hurdles at 54.82. Moline won heat one and automatically qualified for the final on Sunday at 3:44 p.m. CDT. Kori Carter, who turned professional after her junior season and signed with Nike, did not compete for reasons unknown. She had the No. 1 time in the world. Moline's personal-best time of 53.72 is No. 3 in the world.
"I wanted to keep my streak of winning each round going into the final," Moline said. "The objective is always to win and I know that if I do that, a fast time will come. My race went well but again, I need to make sure I get off the hurdles the way I do in practice. That is especially important if there is a tailwind like there was today. Overall, I feel awesome and I can't wait for the final."
"Her race was excellent," Harvey said. "It was a difficult situation with the wind but she is learning how to manage her stride down the back stretch. The bottom line is that she won and has the top time going into the final. That is the most important thing because it gives her the best lane and puts her in great shape to make this U.S. team."
Senior-to-be Julie Labonté won the discus competition at the Canadian National Championships on Saturday morning. She earned a first-place finish with a toss of 173-3 (52.81m). It is the last time she will throw the discus for this season; she will stick to the shot put. "I was hoping to throw farther but, oh well," Labonté said. "Time to focus on the shot put." She won the Canadian title in that event on Friday afternoon. It is the second-straight summer Labonté has swept both events. She completed that feat at the 2012 Canadian Olympic Trials as well. At the World University Games and World Championships, Labonté will just throw the shot put.
Senior-to-be Alyssa Hasslen competed in the women's shot put in Des Moines on Saturday. She earned a third-place finish with a season-best toss of 59-4.75 (18.10m). Her first toss was a huge season best as well, measuring at 58-3.5 (17.76m) but her top throw came in the fifth round. Her previous best was during the 2013 outdoor season was 56-6 on April 20 at the Mt. SAC Relays. She met the World Championships "B" Standard, which was good enough for her to make Team USA and compete with Labonté at the World Championships. Hasslen earned All-Conference honors in the shot put and the discus for the fourth time in her career. She has one more indoor season of eligibility remaining.
"I was relieved after my first throw," Hasslen said. "That was the goal for the day, to relax for my first throw. That set everything up and it fell into place perfectly. I was relieved and excited and there are so many emotions I am feeling right now. I can't believe it. Honestly, I didn't have any expectations going into it. I kept thinking how awesome it would be to make the team but I didn't expect when I woke up today. My goal was to make the final, to be in the top eight, but as we started throwing I realized I could make it and that's what I wanted to do. I just wanted to keep calm an throw well, that was it. I think did that."
"I'm really happy for her and I'm not surprised whatsoever," Harvey said. "I predicted that she would throw very well here, I didn't predict her to make the team but I knew she would throw very well here. She's traditionally thrown well here which is why I had so much confidence in her. I am so proud of her and she came in knowing she could do it and now she's on the team for the World Championships."
Senior-to-be Nick Ross will compete in the high jump on Sunday, the final day of competition, at 1:45 p.m. CDT. Volunteer assistant coach Bernard Lagat will look to win his fifth title at the USA Championships in the 5K at 4:30 p.m. CDT.
"I'm so excited," Barrett said. "Julie (Labonté), Alyssa (Hasslen), and myself will all be at the World Championships together. Tomorrow we got Nick (Ross) and Georganne (Moline) competing so hopefully we can get them too. I have confidence in them."
Copyright 2013 CBS 5 (Meredith Corporation). All rights reserved.