Bergman finishes in eighth at USA Championships
Posted:
Updated: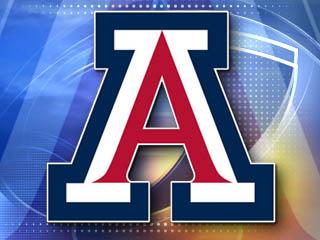 © cbs 5
PHOENIX (CBS5) -
The University of Arizona Wildcat track and field team program had two athletes with ties to Arizona competing at the USA Outdoor Track and Field Championships. The meet is taking place on June 20-23 in Des Moines, Iowa at Drake Stadium. In order for each athlete to qualify for the IAAF World Championships in Moscow, Russia, they must finish in third place or better and meet the "A" Standard. The World Championships are set to start on August 10 and conclude on August 18.
On the first day of competition, Jen Bergman, who still donned the Wildcats uniform, ran in her first race as an alumnus of Arizona. She competed in the 10,000-meter race and earned an eighth-place finish with a time of 33:34.15. It marked Bergman's first trip in her career to the USA Outdoor Track and Field Championships. She had a very successful 2012-13 season for the Wildcats, earning first-team All-America honors during the cross country season, second-team All-America honors (5K) during the indoor track season and first-team All-America accolades (10K) during the outdoor season. Bergman also won the 2013 Pac-12 Championship in the 10,000-meter race, the first title of her career.
Senior-to-be Shapri Romero competed in the first round of the 400-meter run on Thursday. She earned a sixth-place finish in heat three and 17th place overall with a time of 53.20. She did not advance to the semifinal.
On Friday, June 21, senior-to-be Julie Labonté will compete in the shot put at the Canadian National Championships in Moncton, Canada. That competition will begin at 4:30 p.m. MST. Volunteer assistant coach LaTisha Holden, a former Wildcat, will compete in the first round of the 100-meter hurdles at 5:15 p.m. CDT. Georganne Moline, who is now a former Wildcat as well, will run in the first round of the 400-meter hurdles at 5:45 p.m. CDT.
The USA Championships will be broadcast live on ESPN2 from 8-10 p.m. on June 21. On June 22, Universal Sports will broadcast live from 4 to 5 p.m. and the NBC Sports Network will take over from 5-7 p.m. On June 23 live coverage will be from 3-4 p.m. on NBC Sports Network and then live coverage will resume from 4-6 p.m. on NBC.
For continued coverage of Arizona Wildcat men's and women's track and field, visit ArizonaWildcats.com.
Copyright 2013 CBS 5 (Meredith Corporation). All rights reserved.