CBS 5 Advocate
Service contracts not always best option for A/C maintenance
Posted:
Updated: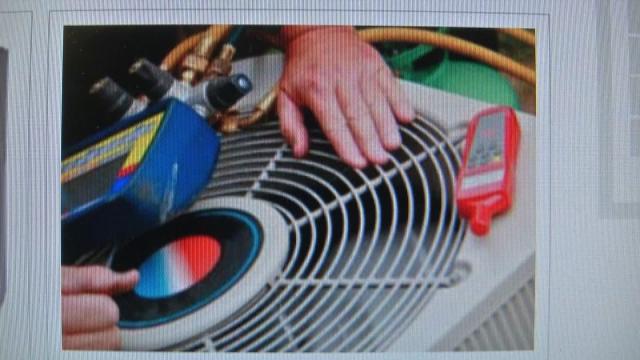 PHOENIX (CBS5) -
Yearly preventative maintenance is important for your air conditioning unit, but do you also need a home service contract? With most A/C home service contracts, you pay a hefty fee up front, get years of preventative maintenance for free and discounts on repairs your unit might need.
That's a lot of money up front, you typically can't cancel the contract and maybe you could get better discounts from a competitor. And what if the contractor, in your opinion, just isn't following through?
"I thought I made a pretty good decision at the time," Mike Tunney said.
In August 2005, Tunney signed a long-term home service agreement with Alaskan Quality Services. The contract cost about $1,100 and included yearly free maintenance on his A/C unit and discounts on any repairs.
"When I first got this contract offer, I was a new homeowner, and I knew the A/C unit had some years on it, so I thought maybe it'd be a good idea to have some insurance," Tunney said.
Tunney financed the contract through a partner of Alaskan's - GE Bank. He was paying it off through monthly deductions from his checking account. Some time into the contract, the A/C unit started shutting off. Tunney says he called Alaskan for service.
"I got no response from them. A couple of days where I had no air conditioning and I needed somebody come out right away," Tunney said.
Tunney says he had to pay a handyman for the repair. Frustrated at what he says was a lack of response from Alaskan, Tunney made a decision about his service contract.
"I don't see why I should continue making payments, especially if I'm not getting any return phone calls," Tunney said.
When Tunney stopped making payments, GE Bank sent his account to a debt collector. Tunney was sued, had his wages garnished and just recently finally paid off his debt. Tunney says in the future, he'll still get yearly maintenance, but outside the confines of a service contract.
"I think without going into a service agreement, it's good to have somebody you can rely on, on a regular basis, especially if you're living in a neighborhood like this with older units," Tunney said.
CBS 5 News spoke with a representative for Alaskan Quality Services. Alaskan says Tunney could have canceled at any time and received a pro-rated refund. That's exceptional, many of these contracts are non-refundable. They have no record of his phone calls, but since they would have done it seven years ago, they agreed to do it now. They refunded Tunney the entire contract price of about $1,100. CBS 5 News wants to thank Alaskan Quality Services for helping resolve this very old dispute.
This case illustrates is that, many times, A/C service agreements are not a homeowner's best option. Consumers should consider skipping these contracts and just paying for maintenance year-to-year. In this way, consumers can assess the quality of the work being done over several visits and decide if they want to continue with the same contractor or choose another one.
Copyright 2013 CBS 5 (KPHO Broadcasting Corporation). All rights reserved.