Lawsuit filed against ICE on immigration holds
Posted:
Updated: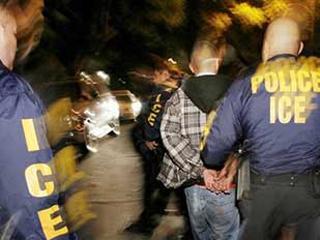 (Source: CBS 5 News)
PHOENIX (CBS5) -
A lawsuit has been filed against U.S. Immigration and Customs Enforcement (ICE), accusing the agency of placing immigration holds without probable cause.
Chris Newman, the legal director with the National Day Labor Organizing Network, said they, along with the American Civil Liberties Union of Southern California and the law firm Kaye, McLane, Bednarski & Litt, filed a class-action lawsuit Wednesday against ICE.
This follows the detention of plaintiff Gerardo Gonzalez Jr., 23, an American-born citizen who is being held at a Los Angeles County jail on a detainer. The groups in the lawsuit claim ICE had evidence of Gonzalez's citizenship, but placed a hold on him after an officer in a December 2012 arrest wrote Gonzalez was born in Mexico.
"For years, ICE has carelessly requested the incarceration of citizens and immigrants alike with only the most cursory review to determine whether they are actually deportable. As a result, thousands of U.S. citizens, lawful permanent residents and others who cannot be deported have spent days, and sometimes weeks and months, unlawfully jailed," said Jennie Pasquarella, ACLU/SC staff attorney.
Newman said the lawsuit asks the court to stop ICE from issuing immigration holds without probable cause, require ICE to withdraw current holds and reissue them with probable cause. They also are asking the court to find that ICE has violated the Fourth Amendment constitutional rights of the plaintiff.
For more details on Gonzalez v. Immigration and Customs Enforcement, click here.
Copyright 2013 CBS 5 (KPHO Broadcasting Corporation). All rights reserved.