KSU student accused of hiding teen, molestation
Posted:
Updated: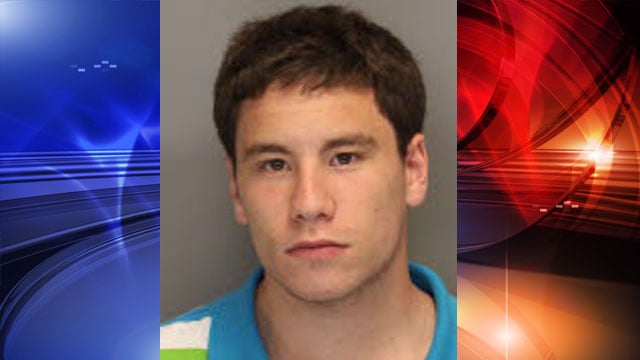 Jordan Measroch
ATLANTA (CBS46) -
A Kennesaw State University student is behind bars after police said he met a 13-year-old girl on an online dating site, then lived with her for more than a month.
Joshua Measroch, 21, has been charged with rape, aggravated child molestation, child molestation, enticing a child for indecent purpose and interference with custody.
Police said Measroch picked up the girl from her home in Newton County and brought her to his parent's home in Marietta.

After her disappearance, the girl was listed as a runaway and had been missing since the beginning of May.
Investigators say the girl lied to Measroch.
"From what we understand, she misrepresented herself as somebody else on the online dating site and his parents never asked any questions about who she was or what she was doing staying there," said Felicia Jefferson with the Newton County Sheriff's Office.

Measroch faces charges in both Cobb and Newton counties and is being held without bond.
Measroch's parents have not been arrested or charged in the case.
The girl is facing a runaway charge.
Copyright 2013 WGCL-TV (Meredith Corporation). All rights reserved.