Birds 'n Beer event provides an 'educational happy hour'
Posted:
Updated: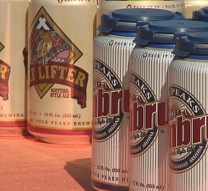 PHOENIX (CBS5) -
Birds of a feather flock together, especially when there's beer involved.
The Birds 'n Beer event at the Rio Salado Audubon Center has been called an educational happy hour.
For those who work or live downtown, the drive is short to the Audubon Center, making it an easy way to enjoy nature.
The Birds 'n Beer event takes place every third Thursday of the month. Guests will have a chance to enjoy some snacks, drink beer and meet people for the first hour.
Then the presentation begins.
"The topic usually mixes really well with beer because it has something to do ... usually with animal reproductive behaviors," said Valerie Ramos with the Rio Salado Audubon Center.
Nathaniel Smalley has attended the events for eight months.
"It's very laid back, it's casual. Everybody just comes in and it's kind of like a big get together ... like a big social party basically," said Smalley.
Ramos said people from all walks of life attend the event.
"Your average birder who has a little bit more free time on your hands ... someone retired for instance, who you see with a pair of binoculars on the wetland or it could be anywhere ranging from that to hipster wearing skinny jeans and everything in between," said Ramos.
The next Birds 'n Beer event is this Thursday.
Copyright 2013 CBS 5 (KPHO Broadcasting Corporation). All rights reserved.