Bites derided as unreliable in court
Posted:
Updated: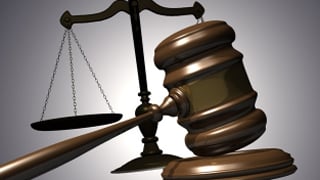 CBS 5 News
PHOENIX (CBS5) -
At least 24 men convicted or charged with murder or rape based on bite marks on the flesh of victims have been exonerated since 2000.
DNA has outstripped the usefulness of bite mark analysis in many cases and a judge's ruling later this month in New York could help end the practice for good.
A notable case of faulty bite mark analysis is that of Ray Krone, the so-called "Snaggletooth Killer" in Phoenix. Krone was convicted in 1992 and again in a 1996 retrial in the murder of a bartender found naked and stabbed in the men's restroom of the bar where she worked.
Dr. Ray Rawson, a forensic dentist who is still on the American Board of Forensic Odontology, testified at both trials that bite marks on the bartender's breast and neck could have come only from Krone.
The jury at Krone's second trial found him guilty despite three top forensic dentists who testified for the defense that Krone couldn't have made the bite mark.
In 2002, DNA testing matched a different man and proved Krone's innocence, and Krone was released.
Copyright 2013 Associated Press. All rights reserved.