Judge: Arpaio to likely have monitor look over shoulder
Posted:
Updated: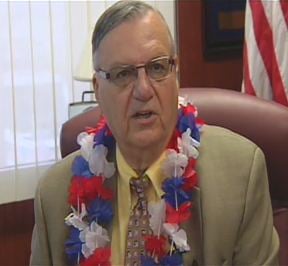 PHOENIX (CBS5) -
He's the self-proclaimed toughest sheriff in America, who's been doing things his way for years.
But a federal judge is about to change the way Maricopa County Sheriff Joe Arpaio does business.
The court determined that Arpaio's office had engaged in racial profiling as part of MCSO's illegal immigration sweeps.
The sheriff's office was immediately prohibited from detaining Hispanics to investigate their immigration status.
A hearing in federal court Friday was the first step towards setting up new policies and procedures within the sheriff's office.
The judge said he will likely require a monitor to oversee MCSO and make sure its discrimination practices come to an end.
"I think this is a step in the right direction," said the Rev. Al Sharpton. "To hear the judge talk about a monitor, to talk about a consent decree, I think shows a real breakthrough."
"We're on the way to resolution," said Maricopa County Board Supervisor Mary Rose Wilcox. "The remedies that the judge talked about, particularly recording, which is very necessary to justify and verify that racial profiling, is no longer occurring."
CBS 5 News caught up with Arpaio, who was celebrating his 81st birthday Friday.
He did not seem overly concerned with what's going on in federal court, but said that he will comply with any court order and continue enforcing the law.
"I will continue to enforce the employer sanction law and the human smuggling laws," Arpaio said. "I will continue to enforce state criminal violations."
The judge said he wanted attorneys on both sides to come up with a resolution by the middle of August.
Copyright 2013 CBS 5 (KPHO Broadcasting Corporation). All rights reserved.
Judge: Arpaio to likely have monitor look over shoulder

More>>

Tuesday, April 22 2014 7:51 PM EDT

2014-04-22 23:51:01 GMT