Farms around the state affected by flooding
Posted:
Updated: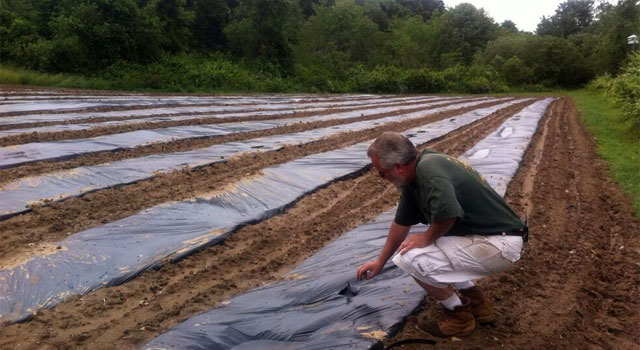 Soggy late spring pushing farmers planting season back.
EAST LYME, CT (WFSB) -
Farmers throughout the state including Southeastern Connecticut were busy Friday assessing damage from all the rain that's fallen recently.
Farmer Pete Bargmann told Eyewitness News his Alice Acres Farm has gotten more than 10 inches of rain in the past week. So much, that his fields are too wet to plant. That, will push his picking season back.
"This garden situation. Everyday that we don't plant its a couple days behind, a couple of days behind. Everything has to grow," Bargmann said. "We have to pick at it here. We have to be able to pick everyday for the whole month of July, August, September and October."
Bargmann is not the only farmer suffering. In the Connecticut River Valley, some farmers have lost fields because of flooding.
All the rain and water caused some damage. Now state and Federal Agriculture agencies are looking at the problem.
"We are monitoring the flooding situation and have agency staff out in the field assessing the situation," A spokesperson for the connecticut department of agriculture told Eyewitness News in a statement.
At Scott Farms in East Lyme, Karen Scott has already visited the regional office of the U.S. Agriculture Department because her ready to pick strawberries are rotting.
"None of these are going to be any good, which is such a shame," Scott said.
Scott said she's looking at a loss.
"We do have crop insurance and if necessary they go by our production, so they know what our production is year to year," she said. "If it's down it has to be down a certain percentage."
Farmers add with a warm sunny weekend predicted the conditions this weekend will be excellent for picking berries and planting a drier field.
"I need to start planting by Sunday or Monday," Bargmann said. "I need to have this garden planted by Monday."
Copyright 2013 WFSB (Meredith Corporation). All rights reserved.