Search continues for missing wedding photographer
Posted:
Updated: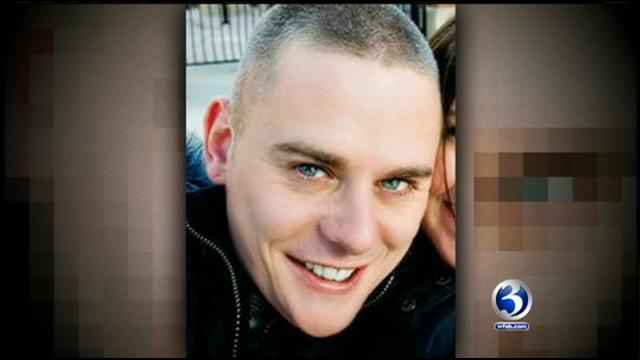 Eric Langlois
NEW MILFORD, CT (WFSB) -
The search continued Friday for a beloved wedding photographer and family man from New Milford, who disappeared Tuesday after returning to Lover's Leap State Park where he fell and lost his bicycle the day before.
Eric Langlois, 33, was reported missing by his wife Amber Langlois on Tuesday. She said he had fallen off his bike Monday and went into the Lake Lillinonah, but was able to safely make it to shore.
Amber Langlois said Eric Langlois returned to the lake on Tuesday to see if he could recover his bike, but he never returned home.
On Friday, EnCon police along with dozens of friends and family members searched for Eric Langolis, who is a father of two with a third expected on Christmas Day.
"We want to bring Eric home for Father's Day because he has a family to go home to, and we will," said Mary Beth Morissey.

Cadaver dogs and people searched the land and water in the area.
"It was like he was my brother. There was an instant connection," said Joe Howard, of New York, whose engagement was shot by Eric Langolis. "He was the type of guy you wanna hang out with and be like, the least we can do is be here to do anything we can."
Connecticut Department of Energy and Environmental Protection officials and EnCon police resumed the search Friday after taking Thursday off because the current was so strong and dangerous.
Eric Langolis' friends said they were frustrated, but now happy for the help.
"We've been sick ever since," said Nichole Polyak, who is slated to marry Howard in September. "They were such great people and we couldn't just stand by and do nothing."
For the first time, we're hearing the 911 tape from a woman, who may have witnessed what happened to Eric Langolis.
"He started screaming 'help' and I answered back. He didn't hit the water yet. I couldn't see where he is," the unidentified caller stated on the 911 tape.
Copyright 2013 WFSB (Meredith Corporation). All rights reserved.