Man in critical condition after cutting himself with chainsaw
Posted:
Updated:
By Joseph Wenzel IV, News Editor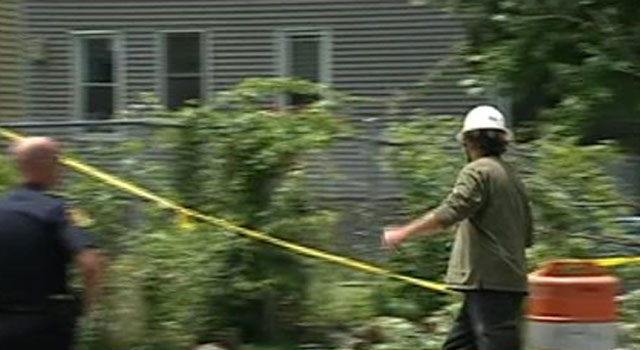 HARTFORD, CT (WFSB) -
A private contractor is in critical condition after he cut his arm while using a chainsaw to cut down a tree branch in Hartford Friday afternoon.
The unidentified contractor was trying to trim a limb in the front yard of a home on Edgewood Avenue around 12:30 p.m.
The man, who had been trimming trees all week at the location, was using a rope to cut the highest branch of a tree when the accident happened.

The saw got caught his sweatshirt and the man cut his arm. After he cut himself, he passed out and was dangling from the rope.
"The first time I called I said he's conscious but his arm has been cut,"said Jan Dixon-Hicks, who called 911. "Blood is gushing, but I said now he is unconscious. You need to hurry up and get here."
Fire crews quickly brought him down and the contractor was taken to St. Francis Hospital where he remains in critical condition.
The Occupational Safety and Health Administration is investigating the incident.
Copyright 2013 WFSB (Meredith Corporation). All rights reserved.