Wildcats Barrett earns Conference Accolade
Posted:
Updated: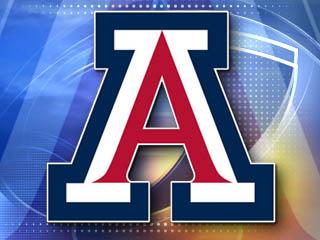 © cbs 5
PHOENIX (CBS5) -
The University of Arizona Wildcat women's track and field team program earned yet another accolade on Thursday. The Pac-12 Conference released the Athlete of the Year honors as well as Coach of the Year.
Senior Brigetta Barrett was named the Pac-12 Women's Field Athlete of the Year for the first time in her career. Barrett was also named the USTFCCCA National Women's Field Athlete of the Year this season, the first time she received that honor as well. She also was named the 2013 Women's West Region Field Athlete of the Year. She ended her career at Arizona by winning her last 25-straight collegiate competitions.
Barrett will leave Arizona has the most successful women's collegiate high jumper ever. She won her sixth-straight NCAA Championship in the women's high jump this past weekend in Eugene, Ore. The last three indoor titles and the last three outdoor titles belong to Barrett. She won with a mark of 6-4.75 (1.95m). It was the fourth time that Barrett had cleared 6-4 or better during the 2013 outdoor season. Barrett is the first woman in collegiate history to win three-straight indoor and outdoor titles. She also owns the most high jump titles in collegiate history with six. Amy Acuff of UCLA had five. Barrett is the second woman in collegiate history to win three-straight outdoor titles; former Wildcat Tanya Hughes is the other. Hughes accomplished the feat in 1991, 1992 and 1993. The women's track and field program at Arizona has now claimed eight outdoor titles in the women's high jump.
Barrett also won the 2013 Pac-12 Championship, her third-straight conference title. On May 11 in Los Angeles, Calif., Barrett won with a mark of 6-6.25 (1.99m), setting a collegiate record in the event. She is the third woman in Pac-10/12 history to win three conference titles in the high jump. Tanya Hughes of Arizona (1991, 1992, 1993) and Whitney Evans of Washington State (2001, 2002, 2003) also accomplished that feat. Arizona now has nine Pac-10/12 women's high jump titles in the conference history, which is the most by any school and four of the last five titles.
Barrett will return to the track at the USA Outdoor Championships on Saturday, June 22 at 2:45 p.m.
Copyright 2013 CBS 5 (Meredith Corporation). All rights reserved.