Mystery surrounding Chinese labor camp letter solved
Posted:
Updated: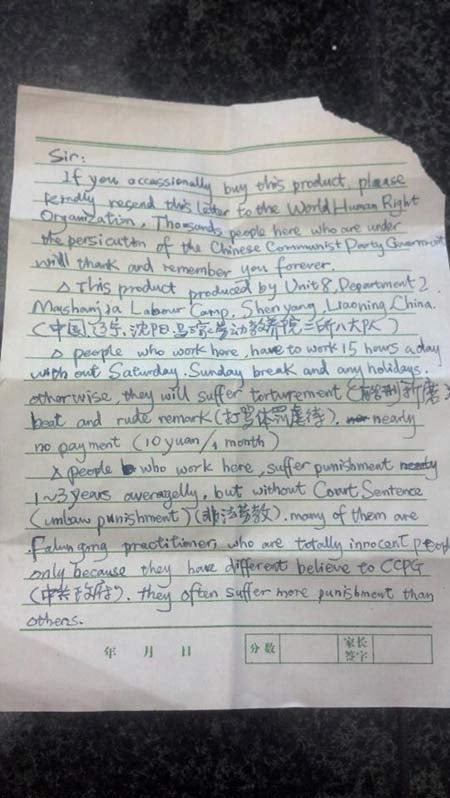 A local woman said she found a letter pleading for help hidden away in Halloween decorations made in China and purchased at a Vancouver store.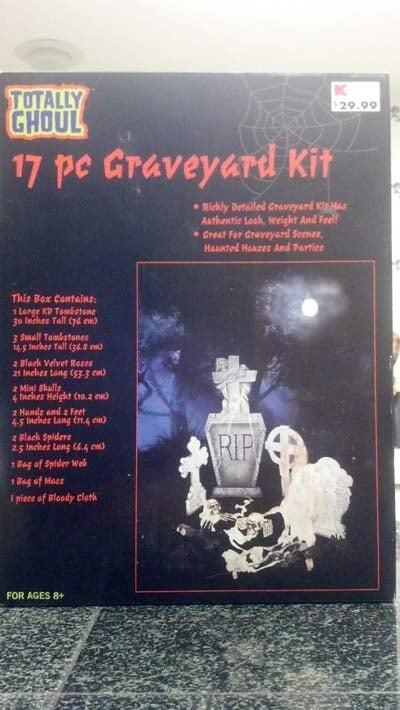 Julie Keith said she bought the "graveyard kit" from a Vancouver K-Mart that has since closed down.
PORTLAND, OR (KPTV) -
The mystery surrounding a letter found in a box of old Halloween decorations seems to have been solved.
Last December, Julie Keith, of Damascus, found a cry for help tucked in the box after she purchased it at a Kmart store that has since closed.
The letter was written by someone who appeared to be working inside a Chinese labor camp.

On Wednesday, the New York Times reported they have now found the man behind the letter and his chilling story appears to be true.
During an interview to discuss China labor camps, the 47-year-old former inmate at the camp came forward to the New York Times, saying he wrote the letter.
He admitted to reporters he gave up hope the letters would ever be found.
The author of the letter, who wants to go by his surname, Zhang, was released from the Masanjia Camp in China in 2010.
He says he wrote 20 different letters and stashed them inside of products with English language packaging. Each letter described in detail the horrible conditions he was being forced to work under, according to the New York Times.
The act of writing for help is one widely considered to be extremely risky.
"It is very dangerous, If a police man found him doing this, they would have tortured him to death," said Sophie Liu, a survivor of a Chinese labor camp.
Liu once stood in Zhang's shoes. She used to live in China but was granted asylum in the U.S. and now lives in Bethany.
Liu says she was kidnapped by the Chinese Communist Party four different times, imprisoned twice and forced to endure three horrifying years inside of a labor camp with no communication to the outside world.
"They beat me severely until I lost consciousness. There's a permanent scar on my head," said Liu.
Liu practices the Falun Gong faith, a religion outlawed and labeled a cult by the Chinese government.
It is also the same faith as Zhang, according to the Times.
Liu says her faith is both peaceful and compassionate, but thousands of practitioners just like her are targeted by the Chinese government and forced to work in labor camps.
Liu says she is grateful that Zhang's handwritten cry for help from overseas surfaced in Oregon, bringing to light the injustice.
"In people's imagination it is so evil, but it is my experience," said Liu.
The reporter for the New York Times article says Zhang's account of "life in the camp" matched those of other inmates who say they produced the same Halloween-themed items.
The company who owns K-mart, where the box of decorations was bought, says they've found no violations of company rules which are supposed to stop the use of forced labor.
Copyright 2013 KPTV-KPDX Broadcasting Corporation. All rights reserved.