CBS 5 Advocate
Discuss possible dissatisfaction prior to beauty treatments
Posted:
Updated: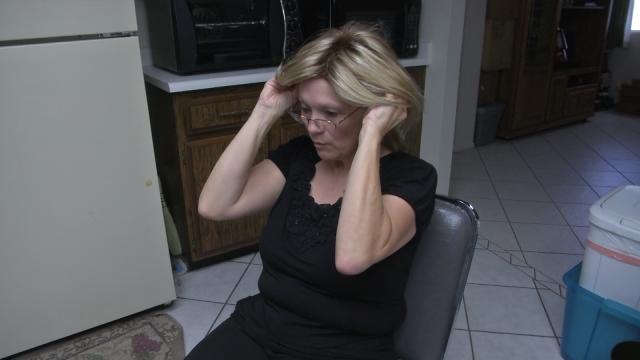 GLENDALE, AZ (CBS5) -
How do consumers get satisfaction if they're not happy with the outcome of an expensive beauty treatment and refunds are not an option?
Whether its hair/eyelash extensions, permanent make-up, or botox, beauty treatments are expensive and they don't always lead to the desired result. So if a company makes it clear that "no refunds" will be issued after the procedure, you need to have a further conversation.
"This wasn't done for a fashion statement, this was done for medical issue," Tammy Tanner said.
Tanner has a condition that causes her hair to fall out. She wears wigs but was looking for a better solution. She found a Phoenix company called Arizona Hair Extensions. Tanner says the owner, Midgi Crisman, ruled out hair extensions.
"She said there's another thing called a hair graft that may be more appropriate for you, but I can help you," Tanner said.
A graft is like a wig, but it can stay on for months at a time. Tanner paid $5,600 for two. She says they fit perfectly, but were the wrong color. The manufacturer corrected the color, but also made them bigger. Tanner says she never asked for any resizing, Crisman did.
"I put it on and then called her back, because it popped off my head, it wouldn't stay, it was too big," Tanner said.
Arizona Hair Extensions has a "no refund" policy but Tanner wanted satisfaction. She says Crisman did send the grafts back to the manufacturer again, but eventually stopped providing updates.
"She's not responding to my emails, she's not responding to my texts, she's not responding to my phone calls. I had my mother call and when she identified who she was, she hung up on my mother," Tanner said.
Months later, Tanner doesn't have the product or her money. She should have addressed possible dissatisfaction before making payment.
"I don't feel very good about it. I don't think it's fair. I think she needs to make it right," Tanner said.
CBS 5 News reached out to Crisman. She told us the two grafts Tanner had paid for had been sent back to the manufacturer and were no longer available. Since she could not provide the product Tanner paid for, Crisman agreed to a refund of $1,000, which Tanner accepted. Crisman says she stopped communicating with Tanner because she felt threatened, but was glad a mutually agreeable resolution had been reached. Crisman also stated that due to these sorts of complications, Arizona Hair Extensions is no longer offering hair grafts to its customers.
Bottom line: These beauty treatments are expensive and there are normally no refunds. So agree up front in writing, what the company will do to resolve any dissatisfaction you may have.
UPDATE AS OF 11/27/13
Arizona Hair Extensions and Midgi Crisman failed to deliver on the promise to make full payment to Tanner. The $1000 Crisman agreed to pay Tanner was to be in two installments of $500 each - one immediately and the other in 60 days. Crisman made the first payment but did not make the second payment. When CBS 5 News contacted Crisman more than three months after the second payment was due, Crisman stated her business was not doing well and she would not be making any further payments to Tanner.
Copyright 2013 CBS 5 (KPHO Broadcasting Corporation). All rights reserved.