Wildcats Barrett and Lalang claim individual titles
Posted:
Updated: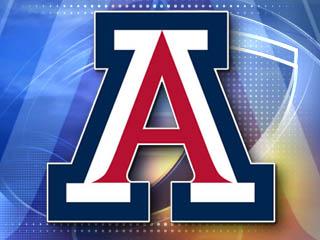 © cbs 5
PHOENIX (CBS5) -
The University of Arizona Wildcat No. 22 men's and No. 6 women's track and field teams wrapped up the competition at the NCAA Outdoor Championships in Eugene, Ore. Hayward Field was the location of the meet. The attendance at Hayward Field on Saturday was 11,482 while the total attendance over four days was 40,446.
The women's team tied for sixth place with Stanford at 33 points. Kansas won with 60 points. Texas A&M's 44 points were good for second place. 43 points was good for Oregon to finish in third place. LSU totaled 40 points and took fourth place. UCF had 35 points in fifth place.
The men's squad finished in 10th place with 20.5 points. Florida and Texas A&M tied for first place with 53 points. Arkansas took 46.5 points and took third place. Oregon got fourth place with 44 points. USC's 42 points was good for fifth place.
Senior Brigetta Barrett won her sixth-straight NCAA Championship in the women's high jump, the last three indoor and the last three outdoor. She won with a mark of 6-4.75 (1.95m). It is the fourth time that Barrett has cleared 6-4 or better during the outdoor season. Barrett is the first woman in collegiate history to win three-straight indoor and outdoor titles. She also owns the most high jump titles in collegiate history with six. Amy Acuff of UCLA had five. Barrett is the second woman in collegiate history to win three-straight outdoor titles, former Wildcat Tanya Hughes is the other. Hughes accomplished the feat in 1991, 1992 and 1993. The women's track and field program at Arizona has now claimed eight titles in the women's high jump.
"To be honest, I'm not that happy," Barrett said. "I just really wanted to jump at least 2.00m today, so I just have to learn how to control my aggressiveness. But, it's a good place to be right now in the year, as far as jumping what I'm jumping. To be consistent at around 1.95m or so, that's the goal. I'm definitely looking to redeem myself at USA Outdoor Championships and put a good mark up there and get ready for World Championships. I definitely feel I was able to put my mark on the collegiate world of high jump. I'm very happy and grateful to God for the things I've been able to do and for the love I've received over my entire career. I couldn't ask for more."
Junior Lawi Lalang won the 5,000-meter race with a time of 13:35.19. He was the only student-athlete in the entire competition, men or women, to claim two individual titles. He is the only 12th man in collegiate history to complete the 5K/10K double at the NCAA Outdoor Championships. He's the third man to ever win two individual distance events at both the indoor and outdoor championships in the same year. Lalang is the first man to ever double in the mile and 3K during the indoor season and the 5K and 10K during the outdoor season. He has now won seven NCAA titles, one cross country, four indoors and two outdoors.
"It wasn't that easy," Lalang said. "It was kind of hard and I had to push it from the start, not easy. I'm not surprised nobody made a move because I knew it was not an easy pace and that's why I wanted to push it like that. I am for sure relieved (to have these two outdoor titles under my belt), it really feels good right now because it was something I really wanted and I was really trying for it and I got it. This year, I knew I was healthy, I trained really well so I knew it was going to end well."
Junior Julie Labonté earns a fifth-place finish in the women's shot put with a toss of 56-3.25 (17.15m). She is a first-team All-American in the event for the second time of her career. In 2011, she won the title indoors and outdoors but redshirted the 2012 season. Labonté is the first Wildcat to earn first-team All-America honors in both the women's shot put and discus since Carla Garrett in 1989. She was a Pac-12 Champion in the shot put and also earned a runner-up finish in the discus.
"Doubling this weekend is awesome of course," Labonté said. "Of course, I wanted to do better in the shot put, my goal was to be in the top-three. I still have another outdoor season so hopefully I can be in the top-three in both next year. My series was kind of down, my six throws were not that great. It wasn't really a great meet for me, my season was kind of up and down in the shot put so I didn't really know what to expect. I got fifth and I'll take it, I'm still an All-American and I'm happy about that."
Senior Alyssa Hasslen failed to make the final of the women's shot put. Her first round toss was 47-2.5 (14.39m) and she fouled on her last two attempts. She finished in 24th place. Hasslen was the runner-up in the event at the Pac-10/12 Championships all four years of her career.
For continued coverage of Arizona Wildcat men's and women's track and field, visit ArizonaWildcats.com.
Copyright 2013 CBS 5 (Meredith Corporation). All rights reserved.