Wildcats Lalang wins 10k, Labonte takes second in discus
Posted:
Updated: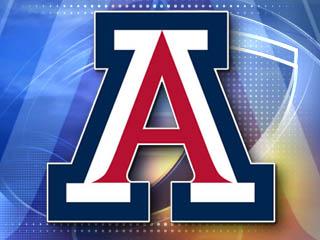 © cbs 5
PHOENIX (CBS5) -
The University of Arizona Wildcat No. 22 men's and No. 6 women's track and field teams finished the second of four days of competition at the NCAA Outdoor Championships in Eugene, Ore. Hayward Field is the location of the meet. The attendance for the day was 9,835. On the day, the UA women added eight points to their total score while the men added 10 points to their total.
The women's team sits in third place after day two with 11 points. Kansas leads with 22 points. Arizona State is in second place with 20 points. Iowa State, TCU and Georgia are all tied for fourth place with 10 points.
On the men's side, Texas leads with 31 points. Virginia Tech and Arkansas are tied with 14 points in second place. LSU, Mississippi and Arizona are tied for fourth with 10 points.
Junior Lawi Lalang won the men's 10K at the NCAA Outdoor Championships in a time of 29:29.65. He won the race by 11.62 seconds. In only his third 10K ever, Lalang became the second Wildcat to ever win a title in the men's 10K, Robert Cheseret was the first in 2005. He has now won six NCAA titles, one in cross country, four indoors and one outdoors. He will look to become only the 12th person to ever win the 10K and 5K in the same NCAA Championships. That 5K race will take place on Saturday at 3:23 p.m. PDT.
"It is my first outdoor title, so it is very special to me," Lalang said. "My game plan was to go as easy as possible for the first 15 laps then after that pick it up. Of course I was holding back (because of the upcoming 5K), that's why I went as easy as possible in the beginning and just ran the last six laps really hard. I'm feeling good; training has been going really well. I'm proud of the way I'm running right now and everything is going well. Going into the 5K, I feel excited because I'm going to be racing with people that will really give me a competition. I know they are really good and I'm ready for it. "
Junior Julie Labonté earned a runner-up finish in the women's discus competition. She posted a mark of 184-6 (56.25m), the second-best toss of her career. Labonté added eight points to the women's team total. In her first time competing in the discus at the NCAA Championships, Labonté earns first-team All-America accolades. It is the 13th time that a Wildcat has finished in eighth place or better and earned first-team All-America honors in the women's discus.
"I'm really excited," Labonté said. "I was hoping to become an All-American in the discus so coming here and getting second place, there's just no words for that. I'm just really, really happy. Throwing went really well, I kept improving on all my throws so it was a really good series for me and I'm happy about that. I'm really confident (going into the shot put), I've been focusing on both but going into the shot put on Saturday, I'm really excited and hopefully I can be an All-American in that too. That'd be really great."
Also in the women's discus, senior Alyssa Hasslen did not advance to the day's final. She had a toss of 173-3 (52.81m) and finished in 13th place overall. It is the first time that Hasslen has made it to the NCAA Championships in the discus. Sophomore Baillie Gibson did not advance to the final of the competition. She took 16th place with a toss of 167-8 (51.12m). Hasslen and Gibson will earn second-team All-America honors. Gibson took fifth place in the event at the 2011 NCAA Championships as a freshman. Hasslen and Labonté will compete in the women's shot put as well on Saturday at 1 p.m.
The quartet of junior Shapri Romero, junior Tamara Pridgett, senior Shale' Garland and senior Georganne Moline failed to advance to the final of the 4x400-meter relay. They clocked a season-best time of 3:32.25, which is the No. 4 time in UA history. The quartet was the fastest non-qualifier, coming in ninth place. LSU finished in eighth place with a time of 3:32.12, the time Arizona needed to beat. Romero got the baton to Pridgett in first, but the lead was lost. The first two legs combined to run 800 meters in 1:47.79. Garland made up some ground with a split of 54.01. She handed the baton to Moline who clocked a split-time of 50.46. Kansas, who took second place, clocked a time of 3:31.96, to automatically qualify.
"Today was really exciting," head coach Fred Harvey said. "We're on track with where we want to be. Julie (Labonté) was just awesome today, to have her come in and take second in the discus. It was incredible to watch her do what she did today. I was disappointed for Baillie (Gibson) and Alyssa (Hasslen) because they train so hard and they are extremely talented young ladies but they just weren't able to get it done. Lawi (Lalang), what can you say about that young man? It was a very easy 10,000-meter win for him. He looked so comfortable, I don't know if it was intimidation on his part or if he's just that much better than them. It was a great Wildcat day; we're in prime position to continue our fight for one of those four trophies. It was a great day and bear down."
On Friday, senior Edgar Rivera-Morales will high jump at 3:20 p.m. Moline will compete in the final of the 400-meter hurdles at 4:30 p.m. Senior Jen Bergman and freshman Nicci Corbin will compete in the 5K at 6:15 p.m. Also on Friday, senior Brigetta Barrett will sing the national anthem at 4:25 p.m. It will be show on the Pac-12 Live Stream.
Friday's meet will be broadcast on the Pac-12 Live Stream from 12:30 p.m. to 4:30 p.m. It will be broadcast on television at ESPNU from 4:30 p.m. to 7 p.m.
Copyright 2013 CBS 5 (Meredith Corporation). All rights reserved.