Junior Golf Association of Arizona set to Host Willie Low Invitational
Posted:
Updated: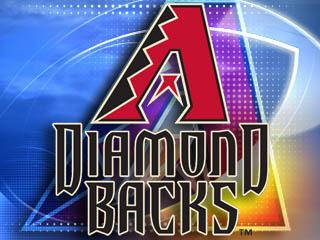 © cbs 5
PHOENIX (CBS5) -
The Junior Golf Association of Arizona (JGAA) is set to host the annual Willie Low Invitational, honoring the late Willie Low, one of the Valley's top golf professionals for nearly half a century. Started in 1969, the event has showcased the talents of junior golfers from across the state. Past winners have included two-time champion and current PGA TOUR golfer Billy Mayfair along with Ted Purdy.
Willie Low influenced many of the Valley's top juniors, including Howard Twitty and a young George Boutell who would later go on to win the 1962 Arizona Amateur Championship and then post a stellar career at Arizona State University, earning All American status. Low began his golf career at Lakeside Golf Club in Los Angeles during the 1920's where he became lifelong friends with the likes of Bob Hope, Bing Crosby and other celebrities. "I am not certain how it came together, but I would bet that he introduced these great celebrities to Bob Goldwater Sr. and after 70 plus years of Phoenix Opens, the Valley of the Sun has been the beneficiary of these fabulous friendships," said ASU Hall of Fame golfer, George Boutell.
Low came to the Valley in 1931 as the Head Golf Professional at Phoenix Country Club and stayed there until his retirement in 1972. He was awarded the Anser Award by the Southwest Section PGA in 2004, honoring individuals whose positive efforts have influenced the history of Arizona golf. Mr. Low was also a member of the Arizona Golf Hall of Fame.
"The Willie Low Junior Invitational is a tribute to Low's passion for the game that was demonstrated through his interest in young people". said Scott Frisch, current Head Golf Professional at Phoenix Country Club. "This tournament is a chance for all of us to reflect on the work of this great man in helping build the foundation for generations of golfers to come".
Some of this year's top participants will include Alec Bone, Brenden Bone, Sam Triplett, Hayden Webb and Prescott Mann, a top finished in last year's event. In the girl's field top finishers Megan Knadler and Miranda Reyes will be competing once again. Other top competitors participating this year will be Kaylee Knadler, Ariana Macioce, and Alisa Snyder.
The 2013 Willie Low Invitational will get underway on June 11 at Phoenix Country Club.
About Junior Golf Association of Arizona
Founded in 1983, the Junior Golf Association of Arizona (JGAA) is a non-profit organization that introduces Arizona's youth to the game of golf and helps junior golfers develop golf and life skills through competitive programs and tournaments. In addition to developing programs at schools and assisting Arizona golf courses with their junior programs, the JGAA conducts more than 100 programs and activities, including etiquette clinics, tournaments, and college prep seminars throughout Arizona each year. The JGAA awards two scholarship funds annually to high school senior members of the JGAA for their college education – the Tres Arnold and the John Wolfinger Memorial College Scholarships. Celebrating its 30th Anniversary in 2013, JGAA's strong belief in teamwork and cooperation continues to guide the organization and is instilled in all of its members.
Copyright 2013 CBS 5 (Meredith Corporation). All rights reserved.