'Lopes Go Back-to-Back in Claiming Learfield Cup
Posted:
Updated: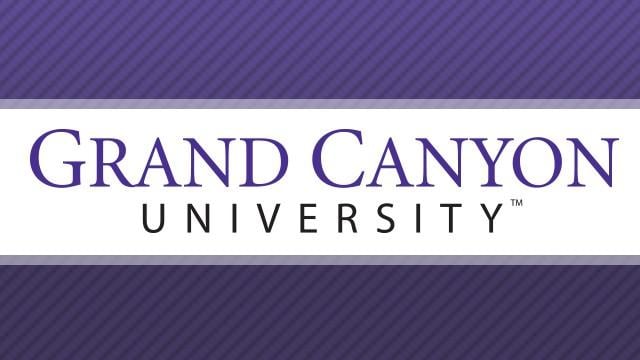 © cbs 5
PHOENIX (CBS5) -
Grand Canyon University will leave Division II on top. For the second straight year, GCU – which will move to NCAA Division I on July 1 – has won The Learfield Sports Directors' Cup.

The Learfield Sports Directors' Cup standings are based on points given for each Division II institution's finish in up to 14 sports (seven men's and seven women's).

GCU accumulated 954.75 points throughout the year to narrowly top Grand Valley State (939.25), who had won eight consecutive Learfield Sports Directors' Cups prior to the 2011-12 academic year. Rounding out the top five were Ashland (912.50), Minnesota State Mankato (763.25) and Adams State (625.50).

The 'Lopes were in 42nd place after the final fall standings in 2012, a 36-spot jump from where GCU was in the final fall standings this time last year. The men's soccer team earned 64 points with their ninth-place finish, while women's volleyball picked up 50 points after advancing to the West Region Semifinals. GCU collected a total of 114.00 points in the fall, more than double their point total in the fall of 2011 (50.00 points).
Successful performances during the winter season put GCU in third place overall with 531.50 points, trailing Ashland (589.00) and Grand Valley State (558.50) in the standings. For the second straight year, GCU qualified for postseason play in each of their seven winter sports. The 'Lopes finished third in the women's indoor track and field championships, fourth in the men's swimming and diving, ninth in wrestling, 10th in indoor men's track and field, 11th in women's swimming and diving and 17th in women's basketball.

A strong finish in the spring pushed GCU into first place in the standings. The baseball team made their first-ever appearance at the NCAA Division II Baseball Championship after claiming their first West Region Championship under the guidance of second-year head coach Andy Stankiewicz. GCU tied for fifth overall at the tournament and collected their most wins (40) since 1990, a season in which they won 43 games.
"It is a great accomplishment for GCU athletics to win the Learfield Sports Directors' Cup two years in a row," said Stankiewicz. "It speaks to where the programs are going as we move to Division I. I think everyone would agree that winning it back-to-back years is a great stepping stone to making that move next year."
The men's track and field team posted a fourth-place finish at the outdoor championships, while the women claimed sixth. The women's golf team finished fifth in their second consecutive trip to the NCAA Championships. The 'Lopes also took 10th in men's golf, 17th place in women's tennis, and 34th place in softball.

"It's an honor to be at a university where our programs are highly supported by our administration," said women's volleyball coach Kris Naber, whose club reached the regional semifinals. "It's exciting to leave Division II with such a great accomplishment. We're heading down the right track as we enter into Division I."
In all, GCU accumulated six individual national titles between wrestling and men's and women's swimming. Furthermore, the 'Lopes captured six Pacific West Conference titles in men's soccer, men's and women's golf, baseball, and men's and women's track and field, and two Rocky Mountain Athletic Conference crowns in men's and women's swimming. GCU won the 2012-13 PacWest Conference Commissioner's Cup title after recording double-digit points in all 15 sports.

The crystal trophy will be presented by the National Association of Collegiate Directors of America (NACDA) at the NACDA Convention on June 14 in Orlando, Florida. The Learfield Sports Directors' Cup luncheon will be sponsored by the United States Olympic Committee.
Copyright 2013 CBS 5 (Meredith Corporation). All rights reserved.