Investigators return to fatal accident scene in Jonesboro
Posted:
Updated: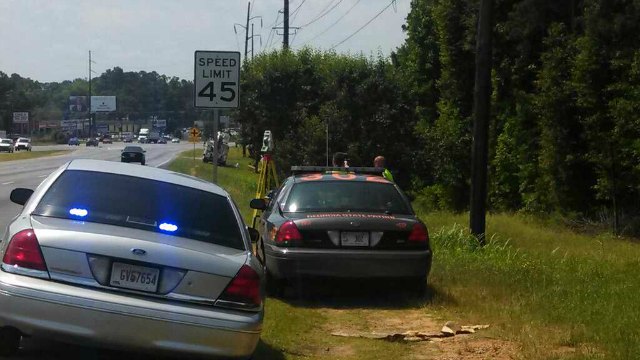 JONESBORO, GA (CBS46) -
Members of the Georgia State Patrol's Accident Reconstruction Team were in Jonesboro, GA Tuesday. They were at the scene of an accident that killed a 40-year-old mother of five and hurt two others.
Investigators hoped their efforts would shed more light on the conditions that caused the accident.
Investigators said former Atlanta Hawk guard Mookie Blaylock lost crossed Tara Boulevard and ran head-on into the minivan driven by Monica Murphy. She was killed and her husband suffered a broken leg.
Blaylock was critically injured but will survive. Investigators are waiting for tests results to determine if Blaylock was under the influence of drugs or alcohol.
Meanwhile he is facing a slew of charges including second-degree vehicular homicide, improper lane change, driving on the wrong side of the road, driving on a suspended license and crossing into the median.
Copyright 2013 WGCL-TV (Meredith Corporation). All rights reserved.