Garza pitches Fullerton past ASU, 1-0
Posted:
Updated: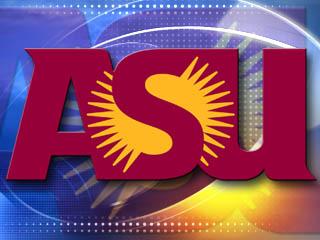 © cbs 5
Freshman sensation Justin Garza threw 8 1-3 shutout innings to lead Cal State Fullerton to a 1-0 victory over Arizona State in the Fullerton regional Saturday night.
The Sun Devils (36-21-1) will play Columbia in an elimination game on Sunday afternoon. The winner of that game will then play the No. 5 overall seed Cal State Fullerton (50-8) on Sunday night.
Garza (12-0), the Big West Pitcher of the Year, allowed four hits, didn't walk anyone and tied his career-high with nine strikeouts. The 8 1-3 innings were a career high, and the Titans are now 16-0 in games the right-hander has started this season.
The game was stopped briefly in the second inning when a large dog ran onto the field. The dog, which appeared to be a husky, ran across the field and then along the warning track before exiting through a gate in left field.
Copyright 2013 CBS 5 (Meredith Corporation). All rights reserved.